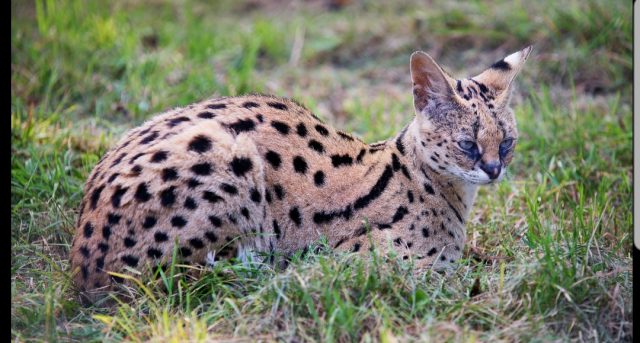 Fairfield County – A rather odd sighting of a unusual animal over the weekend in Fairfield county has police searching for answers.
Police are trying to find the owners of a serval cat that was shot and killed over the weekend after the large exotic cat attacked a dog and was running wild. The incident happened in the Jefferson Farms subdivision in Canal Winchester. The cat was killed after deputies say the cat went into attack mode.
According to Ohio Department of Agriculture no one in Fairfield county has a license to have the exotic pet its actually a crime. Not only is it a crime to have a exotic animal without a license but its also a crime for the animal to escape.