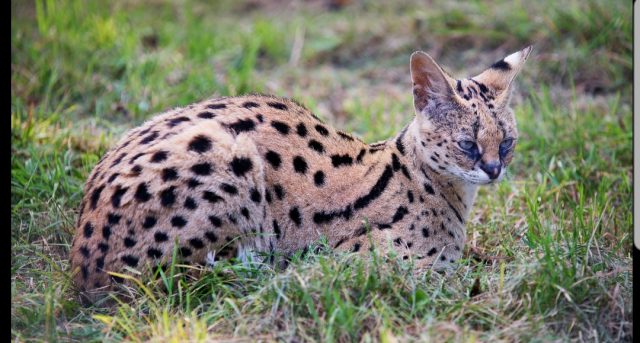 Fairfield County OH- The Fairfield County Sheriff's Office announced via a social media post on Facebook, found HERE that a large Serval cat was on the loose.
In the Facebook post, it is said that the Serval cat had attacked a dog but did not specify the dogs condition after the attack.
Since the original warning, the Fairfield County Sheriff's Office has updated the post and informed the public that the cat had been killed.
The original warning below in quotations:
"To the Jefferson Farms area off Laurelwood. There is a large Serval cat, on the loose. It has attacked a dog. Please bring animals and children in doors. It has a black collar on. Most likely was a pet, but is now considered dangerous. If spotted do NOT approach. Call 740-652-7911. Our office and ODNR are on scene trying to locate."
The Serval Cat is a wild cat that is native to Africa.