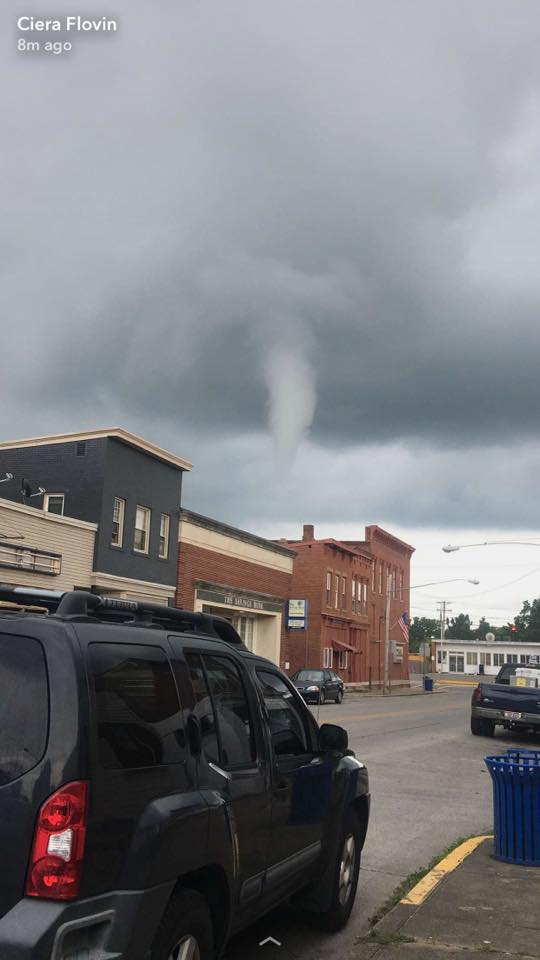 Trish Bennet, Editor
CIRCLEVILLE – A slew of funnel cloud sightings in the Ashville and Circleville area caused some concern Thursday evening, but no damage was reported during the event.
Tornado sirens sounded throughout Pickaway County about 7 p.m. prompted by reports of funnel clouds in the area of U.S. Route 23 and Little Walnut, according to the Pickaway County Sheriff's Office.
Social media lit up with photos and videos of the clouds, described as "cold air funnels" that are rarely strong enough to do any damage. No damage had been reported in Pickaway County at the time of publication.
The National Weather Service in Wilmington posted the following message on its Facebook page at 7:13 p.m.:
"We have been receiving a few reports of funnel clouds in the Circleville and Ashville areas. Atmospheric conditions are not favorable for strong tornadoes. On rare occasions, these types of funnel clouds do touch down, but very little (if any) damage typically occurs."