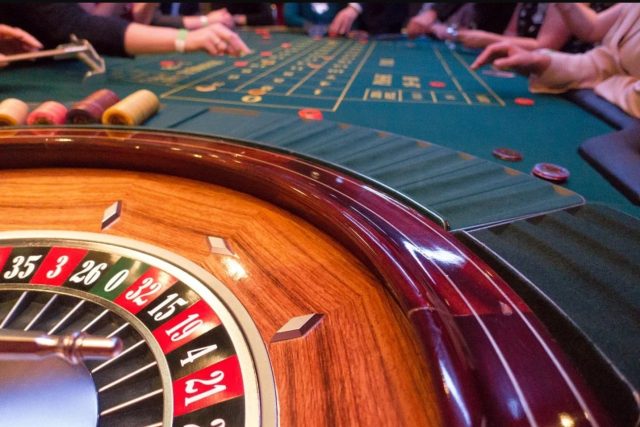 There was good news for the Ohio gaming industry this week, as it was announced that casinos and racetrack facilities had another strong month of revenue.
Ohio has 11 establishments included in the numbers, a mixture of casinos and racetracks that feature lottery terminals, dubbed 'racinos'. They enjoyed a record month in April, generating $217.1m in revenue, beating the previous record set in March of $215.9m.
The figures for May, released at the beginning of June, show a slight downward trend, but they still stand at $209.2m. Whilst it remains the third-best ever total, it does make it the most profitable May on record, as customers continue to flock to Ohio's gaming establishments.
Table games saw an increase at the state's four dedicated casinos, Hard Rock Cincinnati, Hollywood Columbus, JACK Cleveland and Hollywood Toledo. They were up from the record-breaking April figures by 0.17%. Slot machines took a hit in the same locations, down 3.8% from $789,939 to $760,526.
The seven racino locations, Belterra Park in Cincinnati, Eldorado Gaming Scioto Downs in Columbus, MGM Northfield, Hollywood Mahoning Valley in Youngstown, Hollywood Gaming Dayton, JACK Thistledown in Cleveland and Miami Valley Gaming in Lebanon, saw revenue drop by 1.7%, from $124.5m to $122.3m.
The Ohio gaming industry is just nine years old but has gone from strength to strength since establishments reopened. The previous record occurred in March 2019, standing at $184.2m. That's a considerable increase since pandemic restrictions eased, which is good news for an industry that endured a torrid 2020. The recent surge had been thanks mainly to Governor Dewine lifting overnight curfews coinciding with what is usually a busy time for the industry.
It is also a massive relief to casino operators to see that they still hold an attraction in the face of stiff competition from the online gaming industry and changing legislation. The new Ohio Senate Bill 176 provides some concern for those in the industry, as it appears to legalize e-bingo across the state. Under the bill, Ohio would permit veteran or fraternal organizations to operate up to 10 e-bingo machines, which would not be subject to the same level of taxation as the casinos. That would make around 876 locations eligible across the state, potentially bring more than 8,700 e-bingo machines into direct competition with the casinos. That has sparked some anger from the casino operators, already reeling from the impact of the recent pandemic.
Globe Newswire reports that due to the closure of physical locations, many customers turned to online providers, with some casinos increasing their online presence as a result. That posed a severe problem to physical locations, as they have sought to stave off the threat from online providers for a few years. Bingo again sits at the heart of the problem, with an online provider able to offer bingo games that are far more flexible than a physical location. Some online providers also offer the innovative Slingo game, a mixture of bingo and online slots, which is another threat to the income of the physical locations. Indeed, Foxy Bingo features games such as Book of Slingo and Slingo Starburst, which physical casinos have not yet caught up with. In addition to the other advantages an online provider has, being available 24 hours and easily accessible from one's home, it is a concern that offsets the recent good results from Ohio's brick-and-mortar locations.
Whilst that is a significant worry for casinos in Ohio and across the US, the recent figures are certainly an encouraging sign, suggesting that the recent enforced closure of physical locations has not severely impacted their ability to bring in new customers. The record figures may be a simple boom, a case of gamers heading out because they haven't been able to do so, and it will be fascinating to see if they remain at these record levels throughout 2021 and into next year.
If they do, perhaps the pandemic will not have been as damaging to brick-and-mortar casinos as it was feared, and maybe the appeal of online gaming is not quite enough to dampen the lure of a good night around the tables.