CIRCLEVILLE – Dan Hunter a Vietnam vet told his family around five years ago that he was diagnosed with lung cancer, and over the years he's fought hard against it. Since then his family and Hunter have had a long road and their lives have not been the same. Sadly that diagnosis has developed into stage four cancer and now Hunter has decided to forgo any more treatments and "ride it out," and thats exactly what his family and friends intend to do.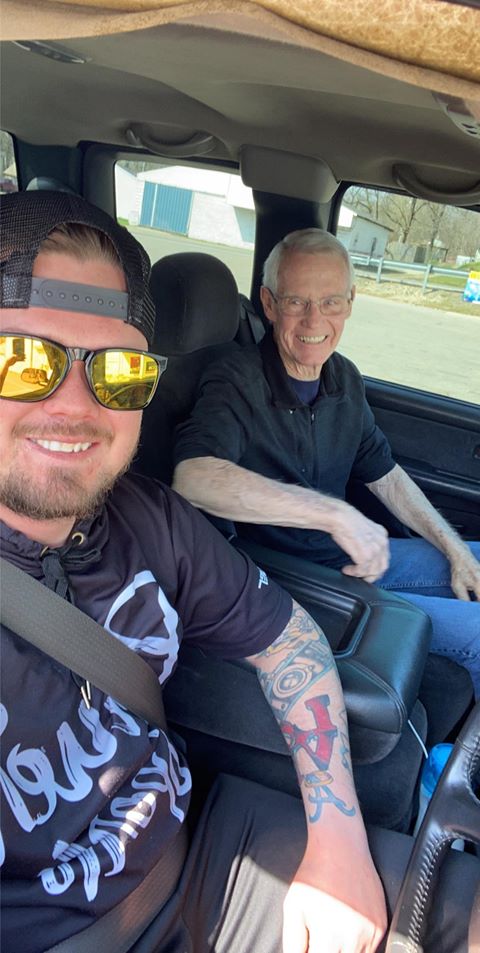 This was a story that Sciotopost did in April, sadly we need to update it that Mr. Hunter has passed on August 20. Hunter was a veteran of the United States Army.
His son Johnny Hunter took his pops on a, "final ride" on May 2nd, and thousands of bikers came to ride with him in something that Pickaway County had never seen before.

Johnny asks that anyone with two wheels to come ride with him one more time with his dad to honor a mans final ride. They will have a showing Tuesday, August 25, 2020 at 6:00 p.m. at the Wellman Funeral Home, Circleville.  Friends may call at the funeral on Tuesday from 4-6 p.m. At 6 pm Hunters family will ride him through town via South Court street, left on Main street, to Kingston Pike make right, and Tarlton road where they will ride to the Amvets where they will have a short ceremony and ride back to the funeral home.

Johnny says,"that his dad was always passionate about his Harley and "wind therapy," its one of his dreams was to have that final ride.
Daniel Hunters Obituary is here: http://www.sciotopost.com/circleville-oh-daniel-boone-hunter-jr-october-3-1944-august-20-2020/