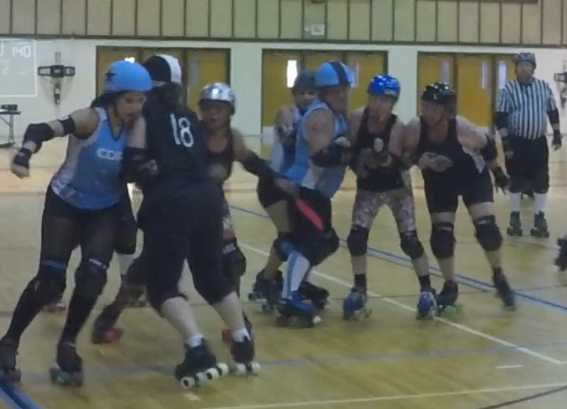 - Advertisement -
PICKAWAY COUNTY
Roundtown Roller Derby (RRD) was formed in 2015 soon after the Pumpkin Show. Several women responded to the informational flyer and the first official practice was held less than a month later at Amanda Roller Rink just off Rt. 22.
The team is made up of women, 18+ who work normal jobs, moms, students, etc. According to the players, Roller derby is an escape from day-to-day life and the opportunity to embrace a tougher, edgier side of themselves. When the girls of Round Town step into the rink, their derby alter ego takes over.
- Advertisement -
Derby names are a big part of that alter ego. They can be either be tough or just plain funny, but they are always creative. The derby names usually have something to do with their day jobs or real names. Some of the skaters in the league like Dawn Starner, a.k.a. Ivy Dripp, is a nurse at the Pickaway County Jail. The captain of the team, Jill Temple, goes by Temple of DOOM.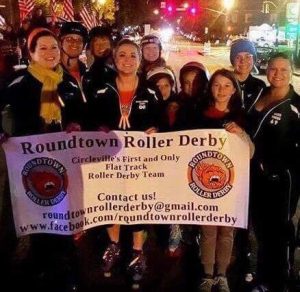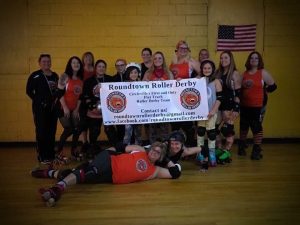 Because there is no official funding in place and it's not an obvious one for local businesses to sponsor, the skaters do everything themselves: fundraising, recruiting, training, setting up matches with other teams, and organizing events. The Roundtown Roller Girls are always in need of sponsors, volunteers, and skaters. They are also looking for community service work and events in the Circleville, Lancaster, Chillicothe areas. They would like anyone to contact them about such events via their Facebook page.
There are no try-outs to join, the team, according to their leadership. You don't have to have any experience, as the team will teach a prospective skater everything they need to know. They can even provide gear for you to try on and skates to rent so you can see if this is really the sport for you. All you need is a mouth guard and a donation to go toward the rink rental. If skating is not for you, we have plenty of non-skating positions available as well. There is a place for everyone in the roller derby community. Please come out and check out a practice for yourself.
- Advertisement -
Roller derby is an underappreciated sport. Some people are unaware it exists, and those that do probably know of it because of the 2009 movie "Whip It". However, roller derby is alive and thriving in Ohio. Roller derby is a significant sport because it breaks stereotypes and molds that have floated around society for ages stating that a woman can't be a tough, feminine, and approachable athlete.
A contact sport dominated by women that prides itself on aggression, adrenaline and awesome outfits – what's not to like?
Their next bout is September 30th, 2017 in Millwood Ohio. The Roundtown Roller Girls will be taking on the Rail City Rollers out of Virginia. It would be awesome to see some Circleville fans in the crowd. For more information follow them on Facebook (www.facebook.com/roundtowntollerderby) or email them [email protected]