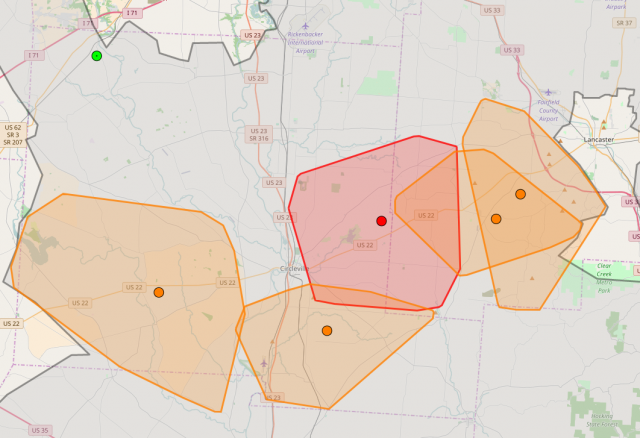 - Advertisement -
CIRCLEVILLE
Story Update: Power to most areas has been restored as of 4:30pm EST. 
Original Story:
As per South Central, a breaker at a substation has caused the major power outage in the Pickaway and Fairfield County areas which began on or around 3:36pm. The breaker has caused 5 substations to go offline. The area spans Williamsport in the west to the edge of Lancaster with a current peak number of 10,800 homes affected.
South Central Power is keenly aware of the outages, and as per our conversation with dispatch, trucks are currently working to resolve the outages as quickly as possible.
The expected time for the power to return to the affected areas is 9:30pm. We will continue to update the story as time goes on.
- Advertisement -