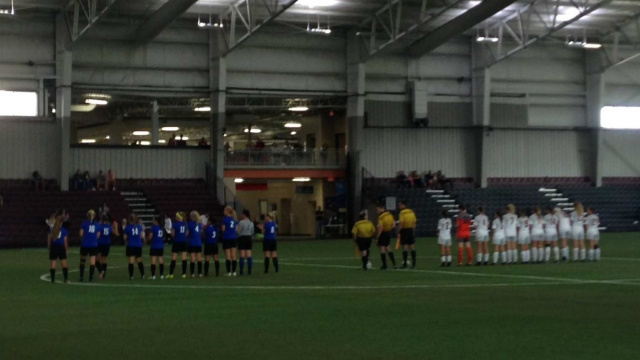 Southfield, MI
The reigning RSC Regular Season Champs took to the field on Friday evening and Saturday afternoon as they began their 2017 campaign with hopes of continuing their 2016 success. The season would begin with two tough road games against quality opposition in Rochester College and Lawrence Technological University.
- Advertisement -
On Friday, the Lady Trailblazers would struggle to find their rhythm, as the Warriors would capitalize on two scoring opportunities, with one coming in each half. Overall, the Lady Trailblazers would outshoot the Warriors, getting 17 shots off in comparison to Rochester's 13. Both of Rochester's goals would come with assists, leading to the 2-0 victory. "It was disappointing to not get more out of the game but I was really happy with the effort and push we showed in the second half", said Head Coach Jake Warren. "We are a really young team that just needs to polish a few things up."
The attention would then shift to Saturday, when the Lady Trailblazers would take on the Blue Devils from Lawrence Tech. Coming off of Friday's loss, OCU had hopes of turning their offensive opportunities into goals, and they did just that. The Lady Trailblazers would lean on Freshman forward Mylie LaFountaine for their scoring, as she would find the back of the net twice for the team. In the first half, LaFountaine would score off of a Kendra White assist to take a 1-0 lead. Lawrence Tech would respond, however, as two goals in the first half and one more shortly into the second would create a 3-1 lead. A second goal from LaFountaine at the 80 minute mark on a pass from Brooke Wilhite would make the deficit one, but the Blue Devils would hold off OCU to take the 3-2 victory.
Coach Warren had this to say on the weekend overall: "I thought this weekend was a good test for us. Two very tough opponents on back to back days. Obviously, we wanted the results to go our way, but I think this weekend's challenge gives us a lot to build from going forward." The Lady Trailblazers will now return home and rest up for a roadtrip to Bluffton University on September 1. OCU will then host their home opener on September 5 against the University of Cincinnati-Clermont.
- Advertisement -
For more on the Lady Trailblazer Soccer program and the rest of OCU Athletics, follow us on Twitter (@OCUtrailblazers), Facebook (Ohio Christian University Trailblazers), and YouTube (Ohio Christian University Trailblazers)