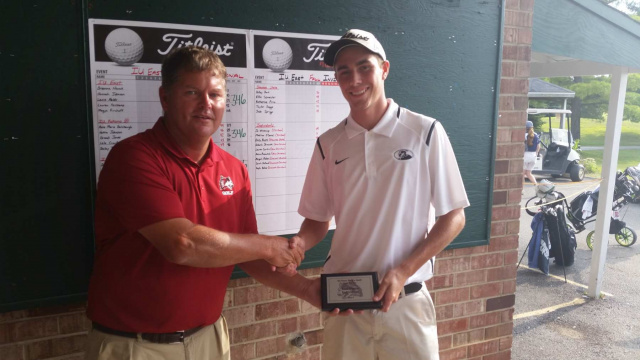 RICHMOND, IN
The Ohio Christian University Men's Golf Team would open their 2017 Fall Season on Saturday with a trip to Indiana University East. The Trailblazers, led by new Head Coach Lane Patrick, comes into the year with a talented recruiting class ready to make an immediate impact.
- Advertisement -
One of the most anticipated recruits was Freshman Michael Cooper, a native of Pauma Valley, CA. It would not take long for Cooper to find his rythym in the collegiate realm, as he would open 2017 with a +1 score of 71. The finish would be good enough for a second place finish one shot behind Cincinnati Christian University's Austin Taylor. As a team, the Trailblazers would shoot a 300 to finish 3rd out of 7 total teams.
The rest of OCU's team would be made up by Evan Brouwer (T8 – 74), Casey Moore (T8 – 74), DJ Graham (T26 – 81), Quinn Chapman (T26 – 81), Jacob Routzahn (T34 – 88), and Seth McDonald (T39 – 91). Next up for OCU will be a trip to Bluffton, OH on September 1 to participate in the Beaver Fall Classic.
For more on the Trailblazer Golf program and the rest of OCU Athletics, follow us on Twitter (@OCUtrailblazers), Facebook (Ohio Christian University Trailblazers), and YouTube (Ohio Christian University Trailblazers)
- Advertisement -