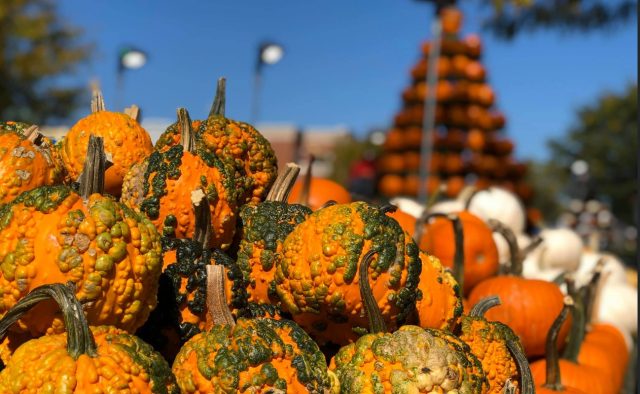 Circleville, Ohio – October in Pickaway County means harvest time, a change in season, and Preparation of the Pumpkin Show.
If you are looking for a gander at giant pumpkins, enjoy the end of the season, or taste all things Pumpkin you might as well come down to Circlevilles 2022 Pumpkin Show hosted in Downtown Circleville Ohio.
In October there is no better place to go than to one of the nation's largest and oldest pumpkin festivals – the 2022 Circleville Pumpkin Show, October 19 thru 22 in Circleville, Ohio just 25 miles south of Columbus in central Ohio. The Circleville Pumpkin Show attracts over 400,000 visitors to this small Central Ohio community of just over 13,000 people. Visitors from all 50 states and many foreign countries come to see the giant pumpkins, parades, entertainment, and contests.
Each year the Circleville Pumpkin Show opens with area pumpkin growers vying for the coveted Giant Pumpkin Champion Trophy and $3000 for the first prize winner. The Giant Pumpkin Weigh-In will begin at 9:15 AM on Wednesday, October 19th.

The current Giant Pumpkin record at the Circleville Pumpkin Show is 1964
pounds grew by Circleville's Robert and Jo Liggett for the 2014 Pumpkin Show.
Some of the things to see is the Pumpkin Man, Circlevilles Icon, Jake Pines Pumpkin of the year, Linseys Donuts, and just about everything Pumpkin.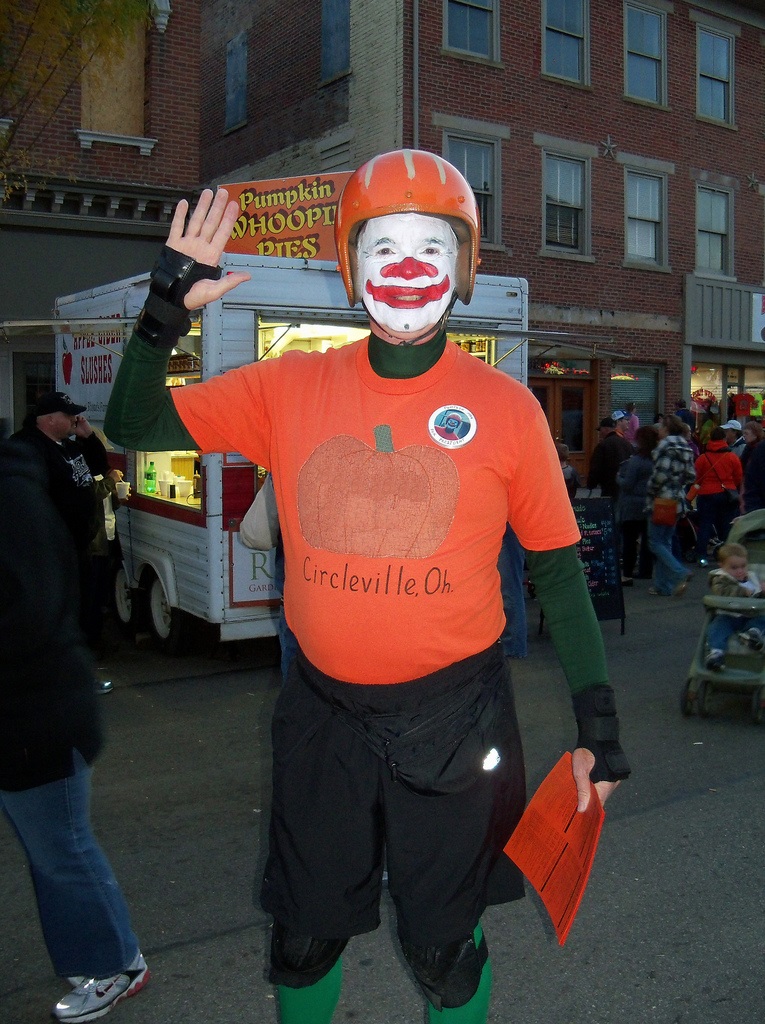 Bakers at Lindsey's Bakery in Circleville will continue their 60 plus year tradition of making one of the world's largest pumpkin pie during the Pumpkin Show. Last year's pumpkin pie weighed over 400 pounds and stretched 6 feet in diameter. The pie takes 6 hours to bake, is cooled for 6 hours, and then displayed at the bakery during the four-day pumpkin extravaganza.
The Circleville Pumpkin Show is filled with family entertainment including live music, 7 parades, each with a different theme, and over 400 booths offering food, retail, games, and crafts for sale. In addition to its Miss Pumpkin Show Contest, the Pumpkin Show also features fun, crowd-pleasing contests including Pumpkin Pie Eating for both kids and adults, Big Wheel Racing for 4 & 5-year-olds, a Pet Parade and contest, and entertainment on several stages throughout the event.

For the seventh year, Pumpkin show is proud to host the Lima Company Memorial –"The Eyes of Freedom" a very powerful tribute to the Lima Company, 3 rd Battalion, 25 the Marine Regiment which was one of the most heavily engaged combat units in the Iraq War. During the 2005 deployment, 22 Marines and 1 Navy Corpsman gave the ultimate sacrifice in service to our nation, and this memorial honors those heroes.

Many of the foods at the Circleville Pumpkin Show are pumpkin-related:
pumpkin pies, donuts, cookies, burgers, pizza, tacos, chili, elephant ears,
pancakes, taffy, ice cream, cake, waffles, cream puffs, fudge, brownies, and
many other pumpkin treats. There are thousands of pumpkin pies and over
100,000 pumpkin donuts were sold during the four days. New this year is Pumpkin Spice Bubble Iced Tea and Pumpkin Buckeye Bars. So visit the many food vendors for these pumpkin delicacies.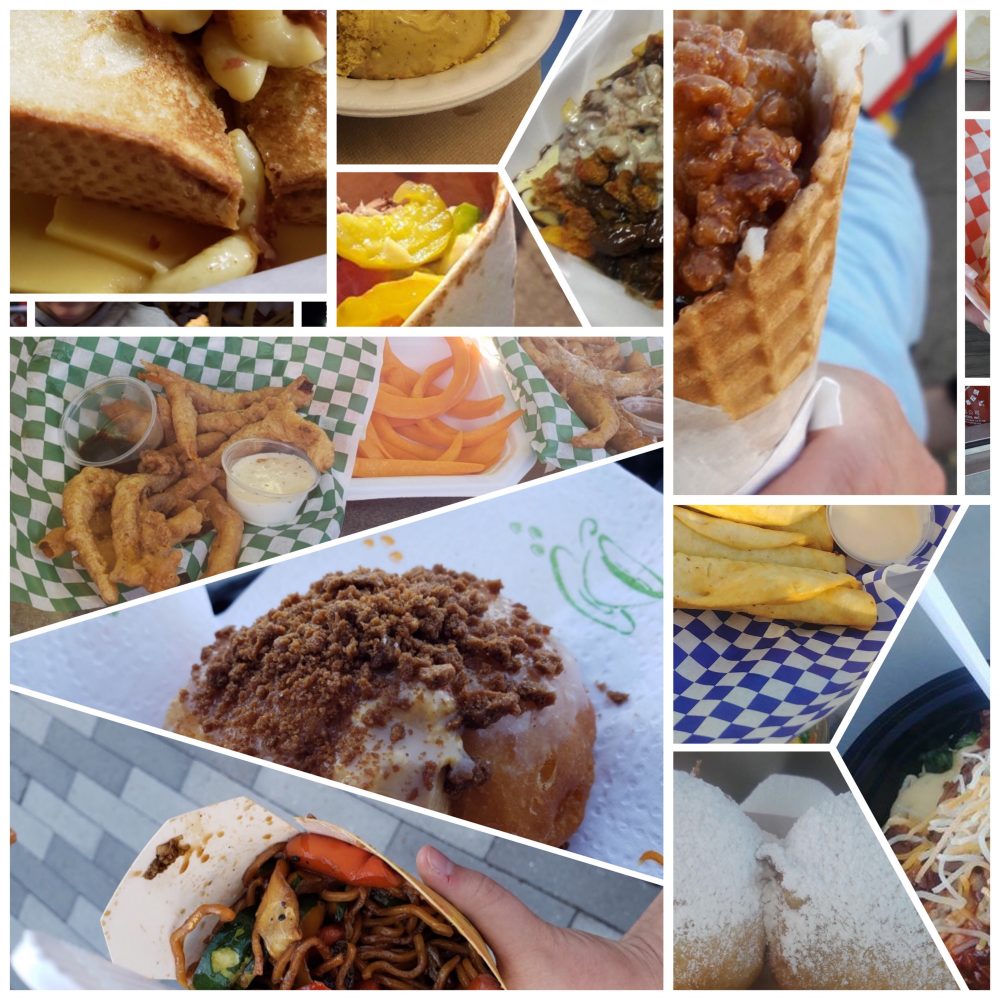 The Circleville Pumpkin Show covers more than nine city blocks in downtown Circleville. More than 100,000 pounds of pumpkins, squash, and gourds are featured in street displays. There are also displays of canned goods, baked goods, a flower show, arts and crafts, fruits and vegetables, and a fine art show. For more information on the Circleville Pumpkin Show please call 740-474-7000 or go to the website at www.pumpkinshow.com