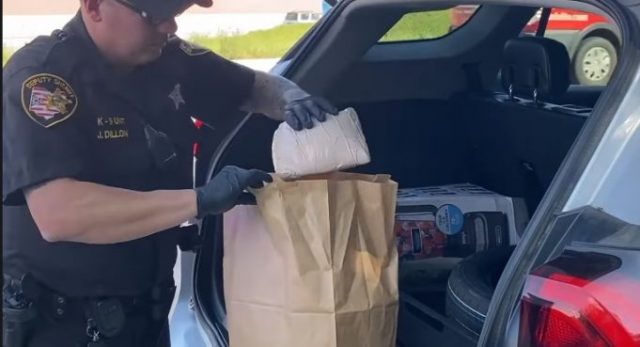 US – Overdose across the US has risen to its highest level even with the efforts to combat the death.
According to data from the CDC showing that drug overdose deaths rose by 28.5% over a 12-month period ending in April 2021, to an estimated 100,306.
In 2020 overdose deaths rose to a new high, but in 2021 they look even worse. According to the study though drug usage has not increased, only overdose likely because of the widespread availability of pills and other drugs laced with fentanyl, a synthetic opioid that can be up to 100 times more powerful than morphine.
Fentanyl is also more resistant to overdose reversal drug naloxone widely available to everyone for free.
Fentanyl, Carfentanyl, and parafluerofentanyl synthetic drugs and stronger versions of Fentanyl are now being seen in Ohio and surrounding states more often.
In the last 30 days, two significant busts of bulks of these drugs were bust just north and south of Pickaway County. In November 7.5 pounds of the deadly drug were seized in a Kentucky Traffic stop heading towards Ohio. Only two milligrams of fentanyl can be lethal depending on a person's body size, tolerance, and past usage. At that number that amount of the drug could potentially kill 3.4 million people. In October four kilos of the drug was found in West Side of Columbus half of it was parafluerofentanyl.
To read the full report click here: https://www.cdc.gov/nchs/nvss/vsrr/drug-overdose-data.htm