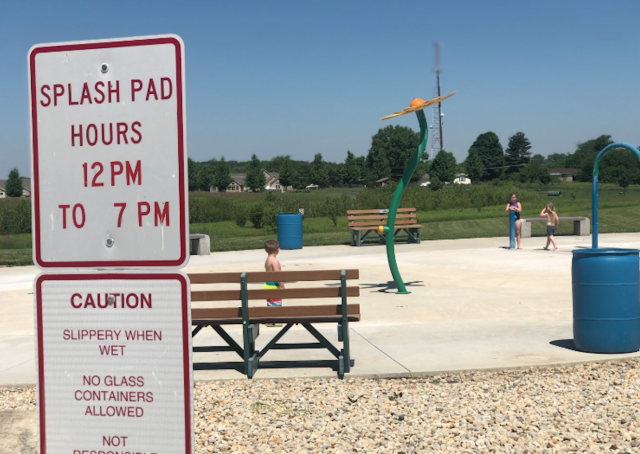 CIRCLEVILLE – Circleville City has announced that the splash pad at Mary Virginia park will close for the season on September 13th, next year we may have another option when it comes to splash pads.
Mary Virginia may not be the only park soon to have a splash pad, one is planned for Ted Lewis Park. Last Year Circleville Councilman Todd Brady approached Circleville city auditor Gayle Spangler about a possible loan, and that's when Spangler suggested borrowing a note and then when the project is done to roll the cost into a 20-year debt. Interest on this type of way to borrow money would be low at around .5%, but according to Brady that cheap of interest rate may not last forever.
Brady says that he has experience with construction and engineering and he knows that costs for construction will go up and the percentage rate of this loan won't be low forever. He believes that Circleville would save money by going this route, and we could finish Ted Lewis in less time. To him it's a win-win.
The loan will help speed up improvements to Ted Lewis possibly opening new features in 2022
The new improvements are in the works here's the plan  http://www.sciotopost.com/circleville-city-talks-ted-lewis-improvements-2020/