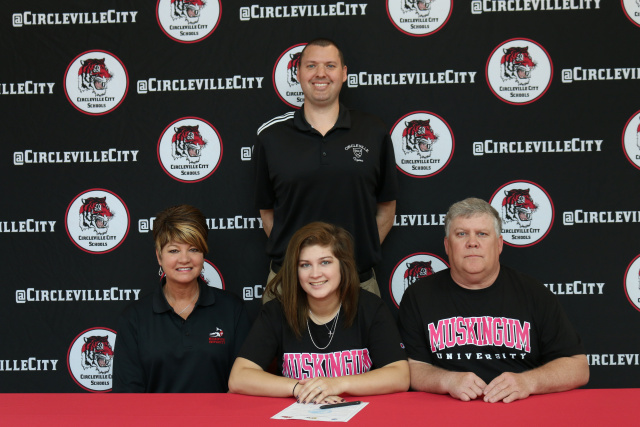 (Columbus) – On Friday, Circleville High School senior Abbi Sutton signed her letter of intent to play golf at the college level at Muskingum University (Division III) this fall.
As a 4-year member of the CHS Golf team, Sutton is a 4-year letter winner, 3-time All-MSL 2nd Team Selection, holds the highest single-season scoring average in program history (49.4), and is a 9-time match medalist. Additionally, she holds 8 program course records, is a 3-time team MVP , and was a Tiger Pride Award Winner during Freshman Season.
Pictured from left-to-right: Toni Sutton, Abbi Sutton, and Alan Sutton pose with Circleville Golf Coach Eric Evans (back).