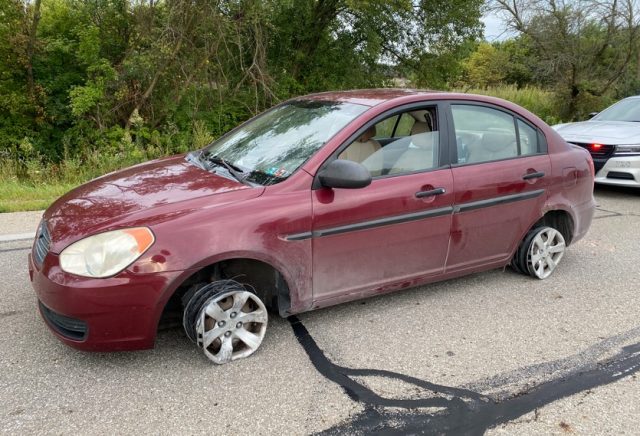 Pickaway – High-speed chase took Law Enforcement through most of the county on Saturday morning. Most of the chase was on three flat tires.
According to reports, a traffic stop was attempted for speed on US-23 (High Street) in the area of I-270 in Franklin county where the driver ignored the signal so stop and continued on.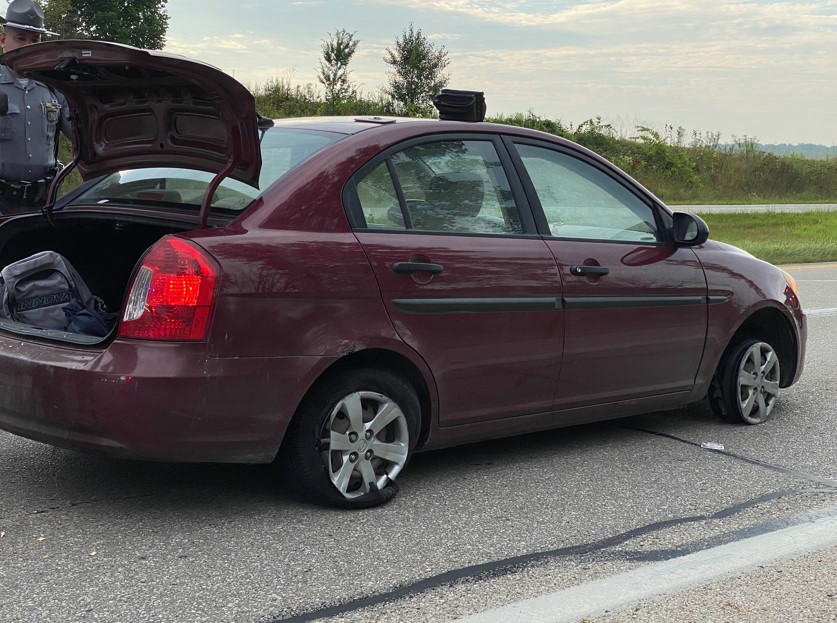 Spike strips were used, once at the Racino area of US-23, Once just South of South Bloomfield, and a third time South of Circleville.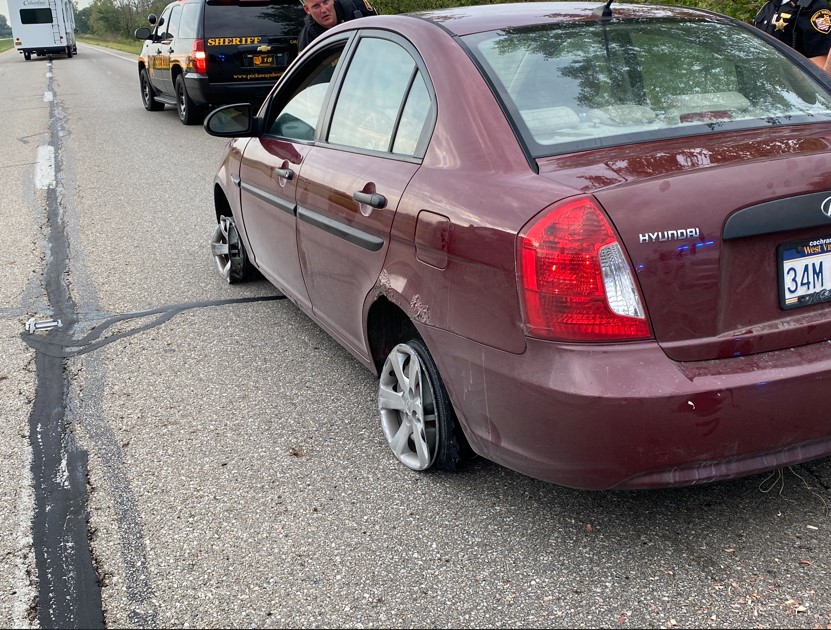 According to a witness, they saw the man driving the older model Hyundai Accent for miles on three flat tires.
Speeds dropped to only a crawl around Pickaway's side of Orr road where the last tire blew and the chase came to end. Law enforcement was able to get the driver in custody without issues after the vehicle came to a stop.
OSP told Sciotopost that the driver said he consumed some marijuana and was scared to stop. He does not have a warrant.
Ohio State Highway patrol, South Bloomfield, Circleville Police, and Pickaway Sheriff were involved in the chase.