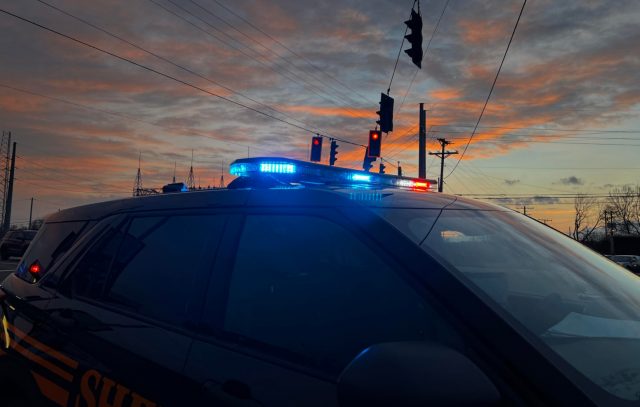 ATHENS, Ohio – Athens county sheriffs office says that they are investigating possible hate crimes on Ohio University Campus:
We are deeply concerned about four (4) recent incidents and their detrimental impact on our community, especially our communities of color. We are committed to thoroughly and aggressively investigating these offenses and are sharing this statement to update our community on our progress.
Chronologically, the first incident involved a Black doll taped to a residence hall room door. The incident has been shared on social media, but as far as we know, it was not reported to police. We are asking the victim in this incident to contact us at 740-593-1911 so we can gather more information to assist with an investigation.
The second incident occurred over the weekend in Sargent Hall when someone left a note containing racial and misogynistic epithets on a bag of trash outside a residence hall room. Police were called when the bag was discovered and officers took a report and collected evidence. The case was assigned to our criminal investigations unit on Monday morning and detectives have since begun reviewing video and canvassing residents of the building to locate any possible witnesses. We will continue to pursue this investigation and are asking anyone with information to contact us at 740- 593-1911 or [email protected]
The third incident occurred in the early morning hours of Monday when a male student urinated on the door of a Black resident advisor in James Hall. The police were called about two (2) hours later and cited the male suspect, who was also a resident of James Hall, with public urination. After additional investigation revealed that the urine had damaged the victim's property, we withdrew the initial citation and charged the suspect with criminal mischief. Additionally, we interviewed both the suspect and the victim twice, but were unable to establish a motive for the crime or any indication that the victim had been specifically targeted.
Finally, yesterday afternoon, the victim whose door was urinated on received an anonymous twitter message alleging that a post had been made on snapchat stating that an unidentified individual wanted to see the victim lynched. We met with the victim and gathered additional information so we could identify the twitter user and investigate the posts further. As with the other cases, if anyone has information about these posts, we ask them to contact us at 740-593-1911 or [email protected] These are rapidly evolving events, but we are committed to using every resource at our disposal