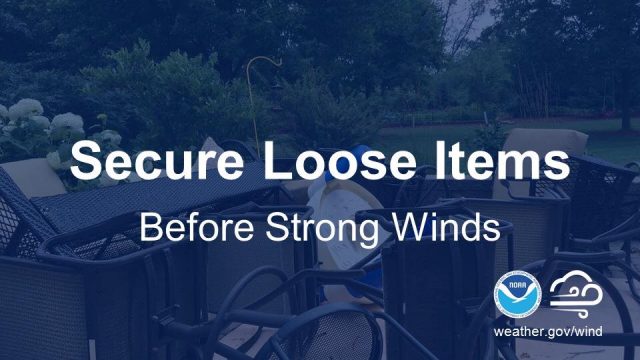 OHIO — We have talked about it for the last 48 hours. Strong winds will be arriving in our local area this morning, and the peak will last from roughly 10 AM to 6 PM before slowly diminishing later tonight. A powerful storm system dumping 6-12″ of snow from Nebraska to Upper Michigan will bring us warm but very windy conditions.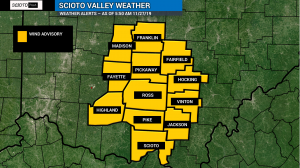 WIND ADVISORY: We all have a WIND ADVISORY through 9:00 PM Tonight as wind gusts of 45 to 55 MPH are expected across the entire region. Those in semi trucks may experience some difficulty driving at times today. Even if you are driving by car, add some extra travel time. Those flying will also likely see some effects.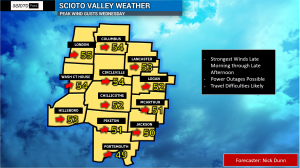 We could also see some spotty power outages this afternoon as well. Wind gusts of this strength can cause some damage to trees and power lines. Be prepared and secure loose items and charge those mobile devices!