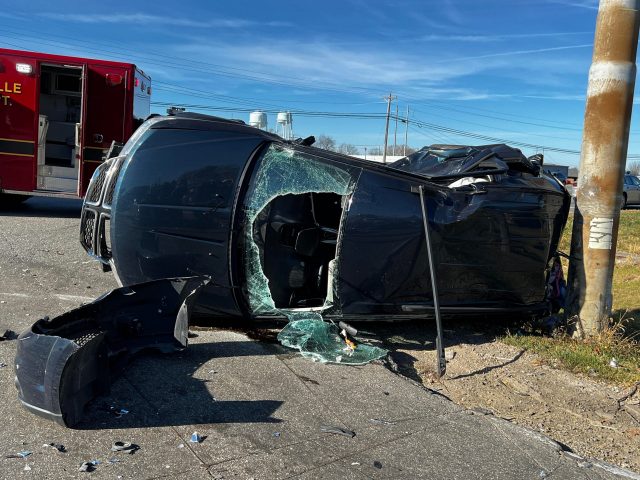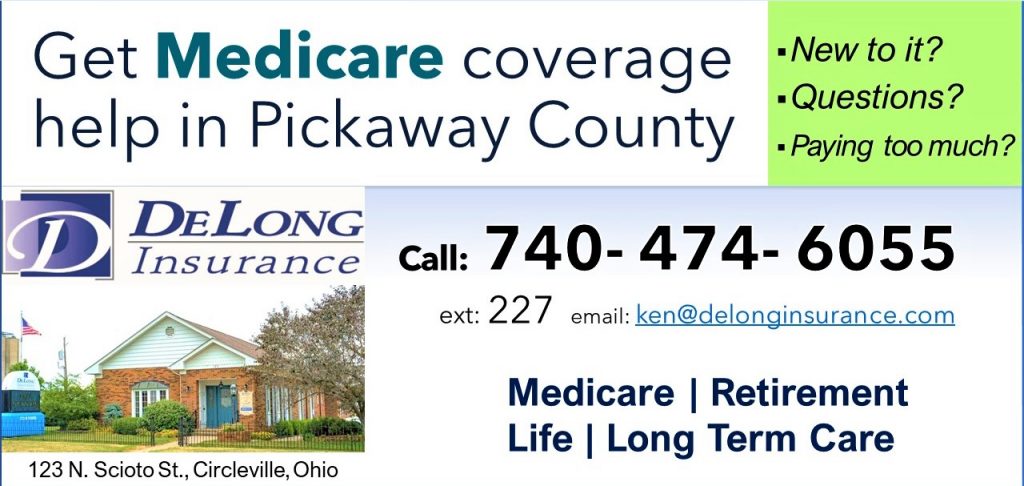 Pickaway – A local Pickaway County intersection has seen a lot of crashes over the past few years, we reached out to ODOT/OSP to get the numbers and more information.
Over the past week, two crashes involving seven vehicles have occurred at the intersection of US-23 and Tarlton Road. Over the last several years, the Tarlton Road intersection has been a hot spot for crashes mostly with left turns from US-23 onto Tarlton.
In a statement from ODOT they reported that, "ODOT does not have any plans for this intersection. However, our safety team is aware of the crash history at U.S. 23."
Today OSP released traffic crash information from 2019 till last week and reported that 64 crashes have occurred at the Tarlton Road/US-23 intersection alone in that timeframe. more than a 1/3 of those crashes reported some sort of injuries, four were serious injuries. The map provided by OSP shows that a majority of the crashes occurred in the Northbound lane of US-23 where a left turn onto Tarlton occurs. Monday and Wednesday were reported as the highest-day crashes. Between the hours of 2 pm and 6 pm over half of the crashes occurred (36).
While on the scene of one of the crashes, bystanders told Sciotopost that the left turn arrow light did not last very long, and traffic backed up on US-23 during rush hour. He told us that makes people try to turn left on a green/yellow light while traffic is flowing Northbound.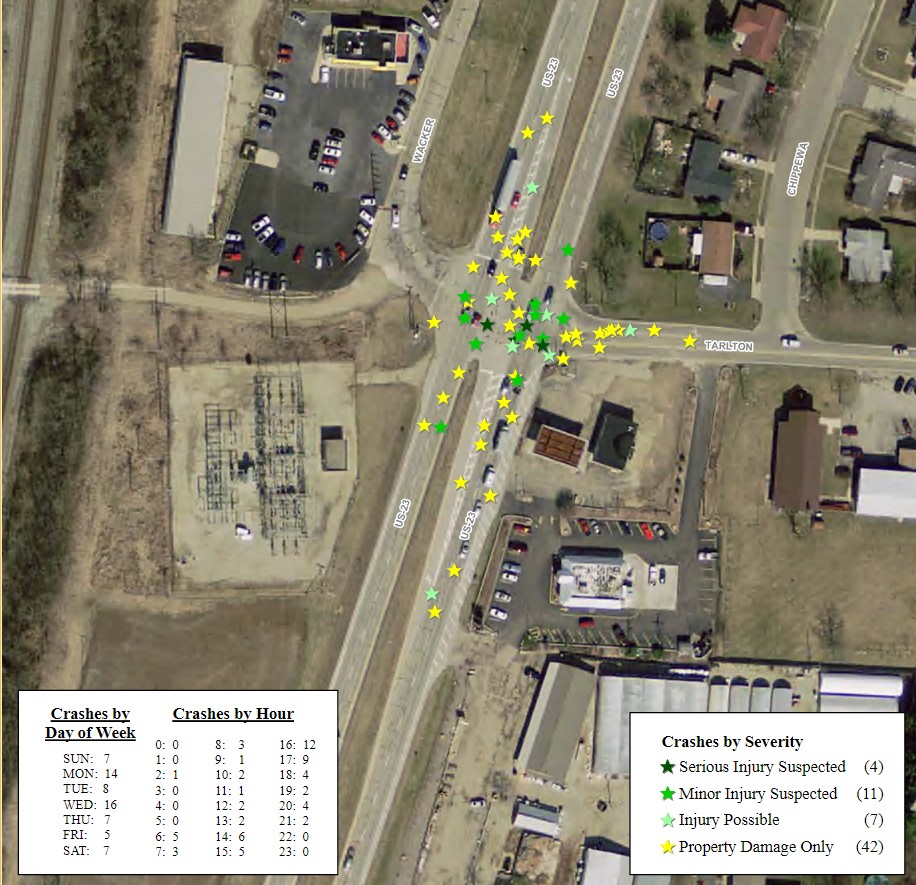 22 crashes occurred in 2022, and as of last week, 12 have occurred in 2023. ODOT reported that they, "will be taking a closer look at this intersection, including getting new traffic counts."
We will keep you informed of new updates.