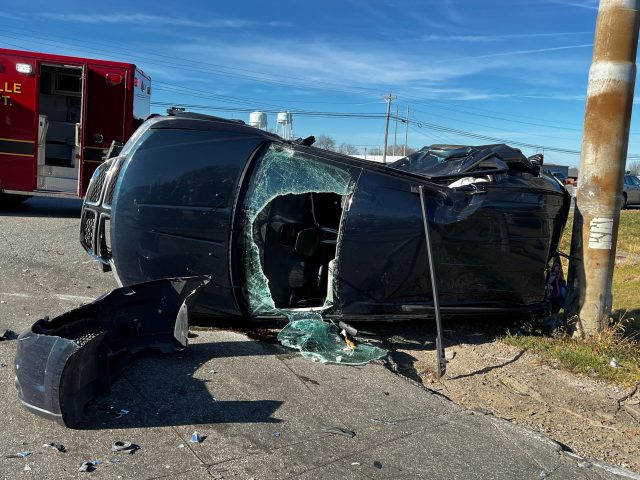 Pickaway – Emergency crews responded to the scene of a two-vehicle crash in Pickaway County around 1:45 on Tuesday.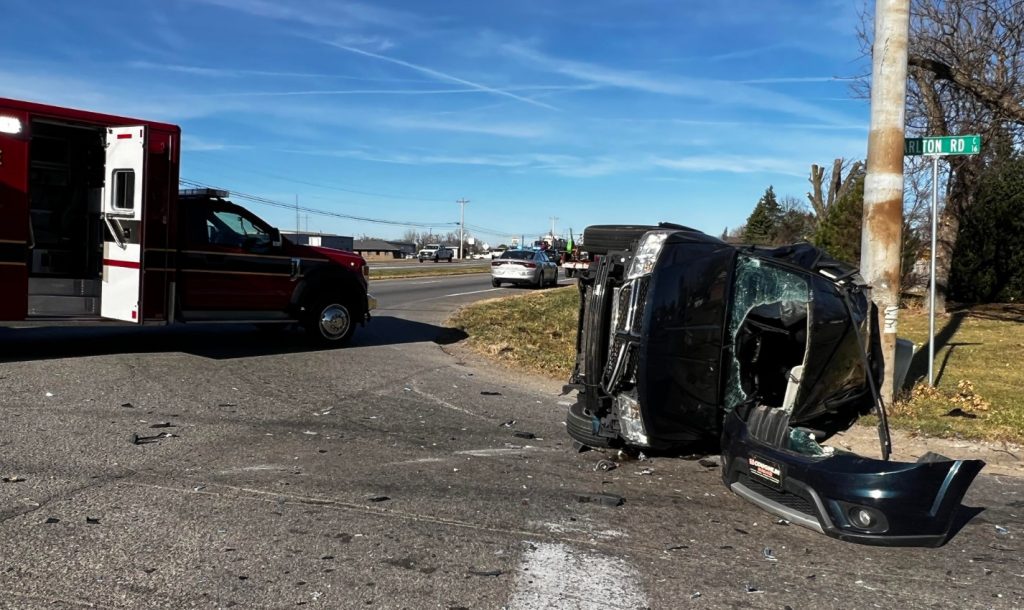 According to OSP on the scene, the two-vehicle crash occurred in the intersection of Tarlton and US-23, a silver chevy and a black SUV. One person was entrapped. The Black Dodge Journey was heading eastbound onto Tarlton road when the Chevy Truck that was driving Northbound collided with the vehicle. It was undetermined at the time of writing on who was at fault due to traffic light cycles.
The woman in the black Dodge was in serious but stable condition and medflown to OSU hospital, the driver of the Chevy was taken to Berger Hospital. A third vehicle suffered minor injuries, and the driver of that vehicle was unharmed.
Pickaway Township, Circleville fire, Pickaway Sheriff, and OSP were on the scene.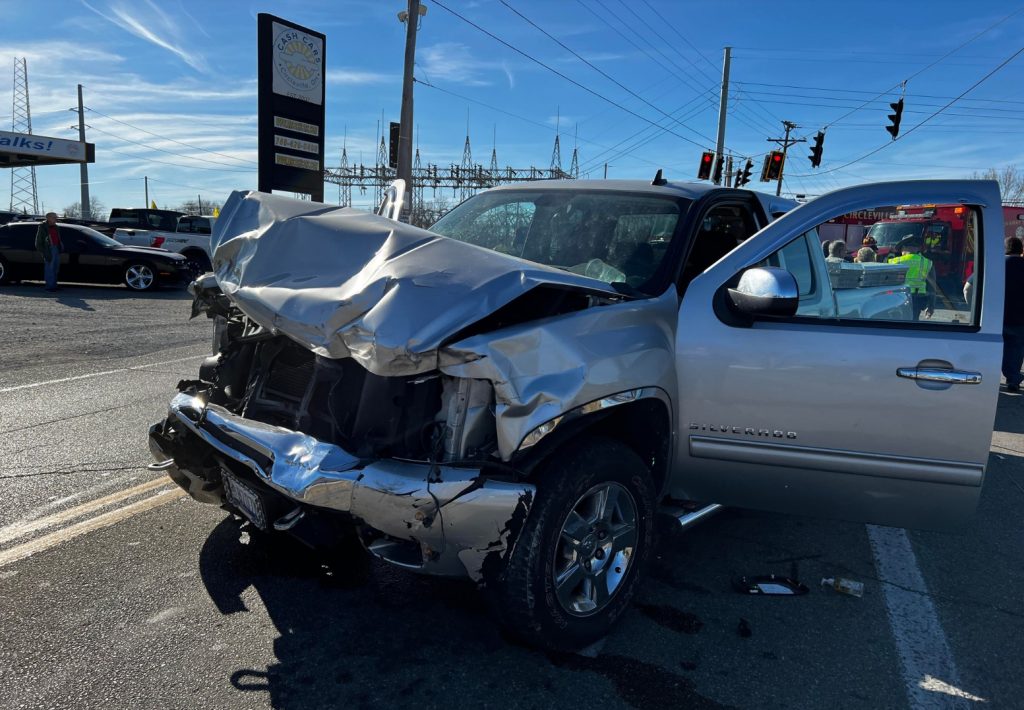 Unknown on injuries, Please avoid the area