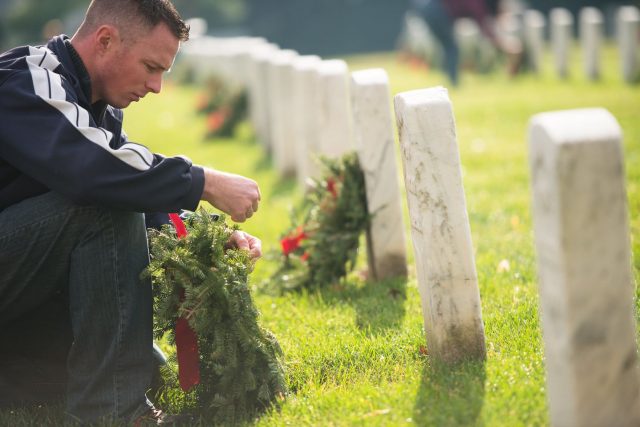 PICKAWAY – Wreaths across America will lay wreaths on our fallen veterans all over the US, tomorrow volunteers in Pickaway County participate.
Each December on National Wreaths Across America Day, the mission to Remember, Honor and Teach is carried out by coordinating wreath-laying ceremonies at Arlington National Cemetery, as well as at more than 2,500 additional locations in all 50 U.S. states, at sea and abroad.
Local Cemeteries in Circleville and surrounding counties will have wreaths laid for our veterans.
Scioto Township will join the event for the first time this year at the Beckett Cemetary at 12 pm.
in Circleville, over 1,000 wreaths will be laid in the Forest and Hitler Ludwig Cemeteries.
Box 65 will join the Circleville branch to help volunteers keep warm and provide them with coffee, and food during the event.