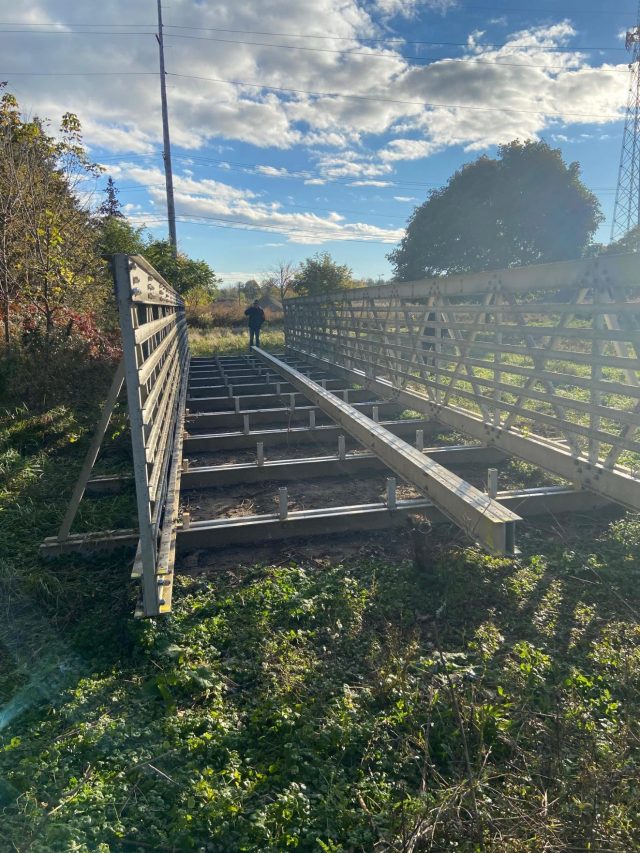 AKRON – Police are looking for thieves that stole something unique last and very large week.
Akron police reported that a  58' long, 10' wide, & 6' high bridge was formerly installed at Middlebury Run Park, disappeared overnight. The bridge had been moved from its previous location and was being kept in a field close to a corporation until it could be reused.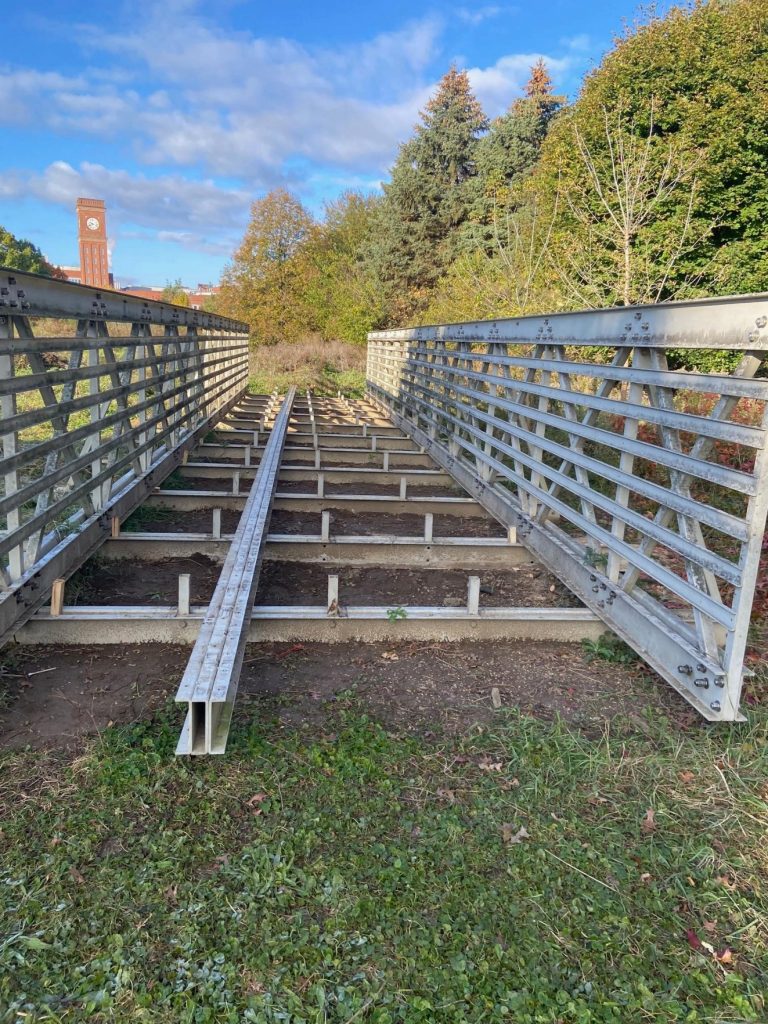 Police reported that one-day decking was removed from the bridge and then a week later the entire structure was gone.
Law Enforcement is now looking for clues on who took the structure and is asking for the whereabouts of this bridge, please contact Akron Police Detective D. Forney at 330-375-2464.