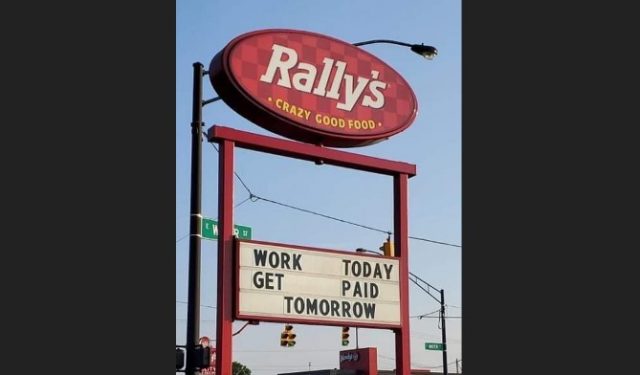 CHILLICOTHE – A sign on South Bridge Street Rally's says, Work today get paid tomorrow in an aim to get more workers behind the grill and appeal to a new work market of workers Millennials.
Millennials are used to having things almost instantly, and used to real-time experiences, communications, lighting fast. With new smartphones people, today can pay bills online instantly, order groceries, Uber, and have lunch delivered with just a touch of a button. Now they are offering to get paid almost as soon as the shift ends.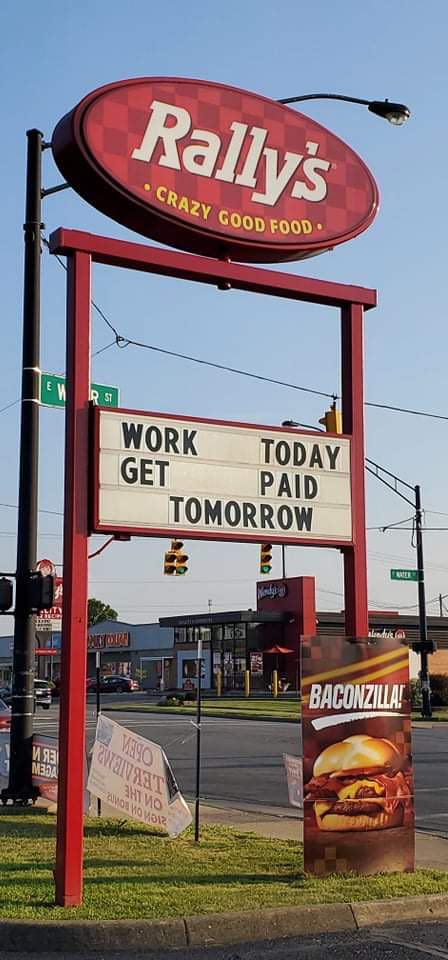 More and more restaurants and hourly employers are using a new service called Instant Financial. It is empowering people to solve a day-to-day paycheck to paycheck situation. An app that's downloaded on an employee's phone allows real-time earnings and when shifts end employees are allowed to tap half the pay they earn on a given day to get cash sent directly to the account or transferred to their bank account. Taxes are not deducted from that pay, not until the end of the week when the rest of their paycheck is waiting for them.
What's the drawback? According to the app, the cost is one dollar per active user per month at this time, and most businesses are paying that to give free access. Employees are issued a card that is like a credit card that has some charges if used in a nonbrand ATM.
Instant Financial says that the service is keeping people at the jobs, getting more applications, promoting retention, and reporting less absenteeism.