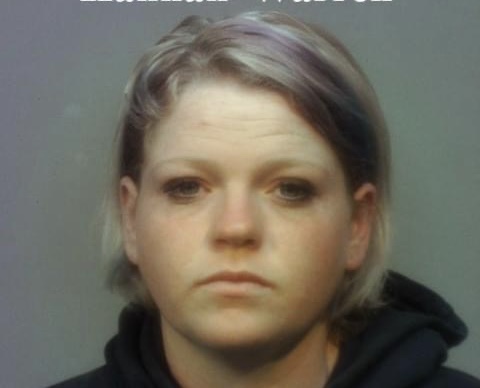 Nelsonville – 01:42PM Officers responded to the Watkins St area for a report of a possible sighting of a stolen vehicle from the previous day.

Officers located the stolen vehicle and suspect on S Harper St. It was noted that the driver was not stopping and that a male occupant took off on foot toward Rocky Boots. After a lengthy pursuit, the vehicle crashed into a tree on Poplar St. The suspect then attempted to run on foot. Officers deployed their taser and immediately took Hannah Warren into custody.

EMS and a local tow company were requested to the scene. Multiple attempts to locate the male suspect were made but were unsuccessful at this time.