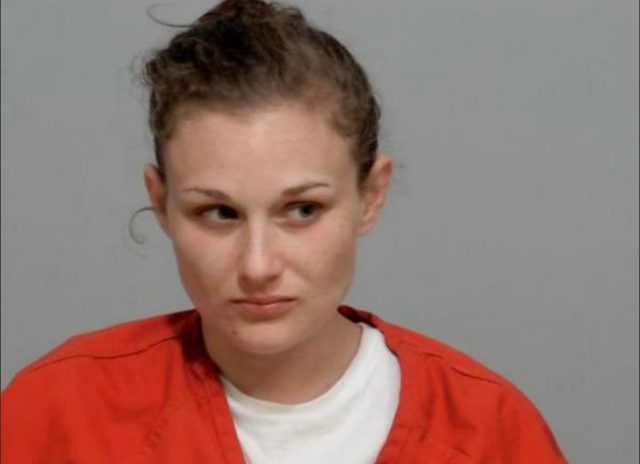 CIRCLEVILLE – A homeowner called 911 after finding a woman inside their home in Circleville.
According to the Circleville Police department on Friday (3/18/22) at 4:10 pm, a caller requested police at their home on East Franklin for the report of a woman being inside that was not welcome. According to the caller, they found the woman identified as Lyndsey Pyle in the bathroom of the home using her bathroom. Caller then told police she told the woman to get out, and she left with a bright yellow hoody, grey sweatpants, and No Shoes.
Police caught up to the woman in the 400 block of East Franklin where she was arrested.
She was charged with petty theft, and disorderly conduct after the homeowner did not want to pursue charges for burglary.