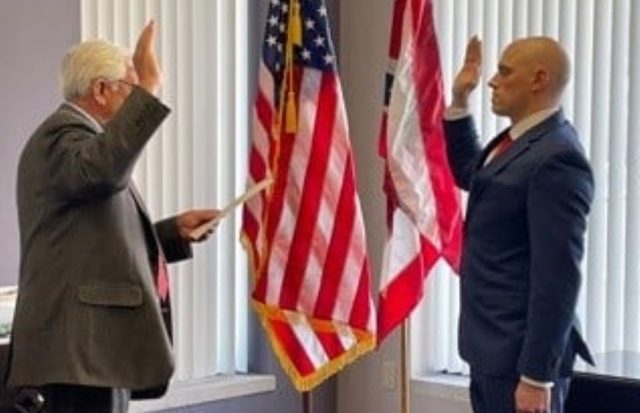 CIRCLEVILLE – A Amanda High school graduate and eleven years in the Navy he's ready to serve the community in a different way.
Kyle Carver joined the department as a reserve officer last month and became a full-time officer after a swearing-in today.
Officer Carver told Sciotopost that he was told by a former officer of Circleville that the department offers a lot of training that will help him excel in his duties. Circleville was also a great choice because its close to home for him in Amanda where he's raising his three kids with his wife.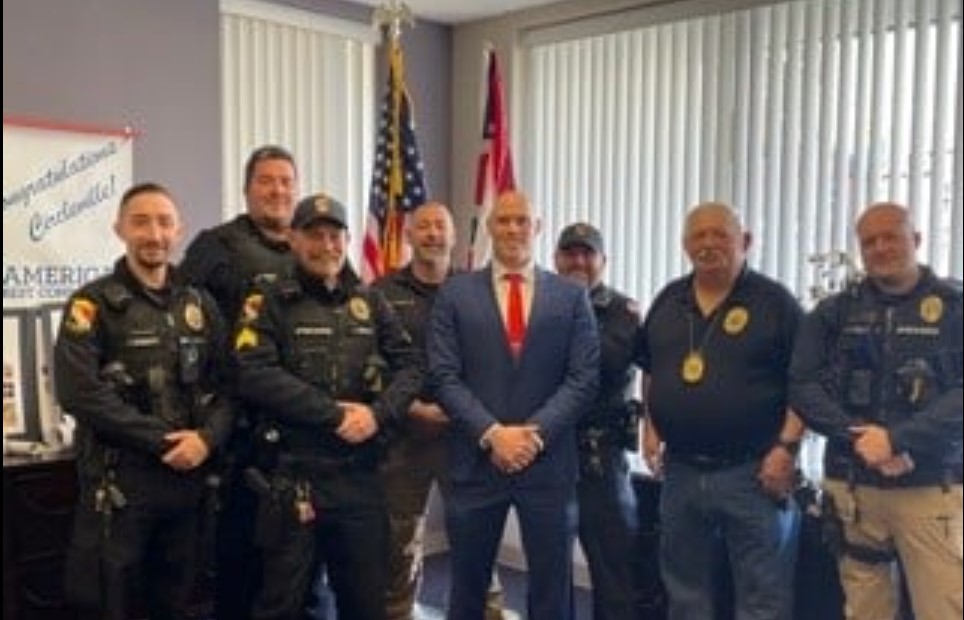 Carver served in the Navy the past eleven years as a hospital foreman where he worked inside a hospital, then worked side by side with the Marine corps, as a combat medic, then took his knowledge and worked in physical therapy within the military.
Now he says he's here to bring all that knowledge and training to the streets of Circleville. "My sister is a police officer out of state, I have always wanted to be a police officer so here I am."