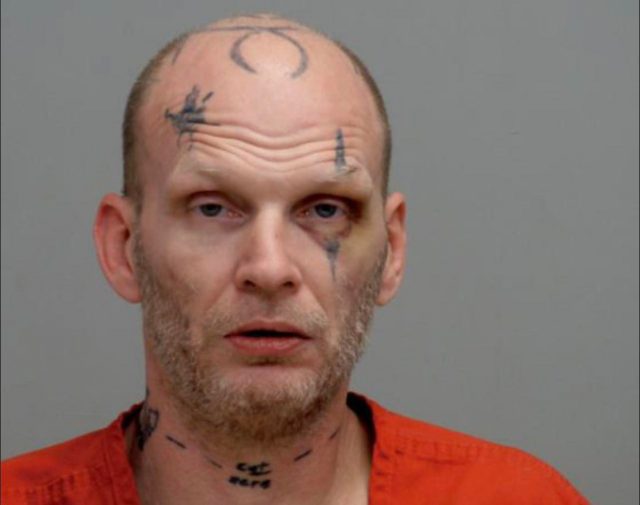 PICKAWAY – A man was put right back in jail after being released just hours before.
Earnest Groce, 45 was arrested on a Franklin County warrant that was issued on March 7th for charges of possession of drugs and firearm charges here in Pickaway county. He was held in Pickaway county and then released to Franklin. On 3/20/22 he was released from jail and came back to Circleville, but on his return to his girlfriend's home on East Main the two got into a fight and she told him that he wasn't wanted there.
According to the report, 911 was called and it was reported by the caller that Groce assaulted her took her phone, and left in a mustang towards US-23.
A short time later a BOLO (Be on the Lookout) was issued for the red mustang with black racing stripes, and within a minute of the BOLO a South Bloomfield officer keyed up, "well he's right here at pump 8 at speedway I'm looking at him."
Groce was rearrested, and charged with Domestic violence, and assault along with old charges of driving under suspension and his cases in Franklin County.