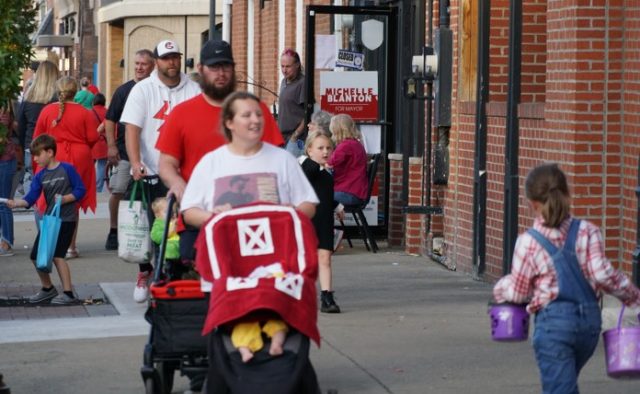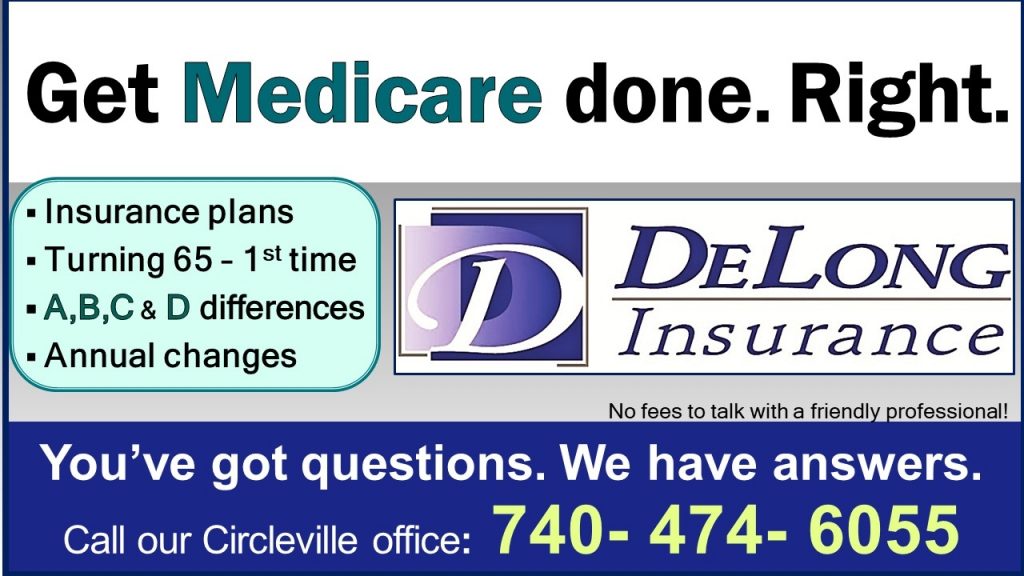 Pickaway County – Hundreds of kids and dozens of adults came out to the Downtown Circleville business Trick or Treat event on Tuesday.
"Sponsored by Uptown Circleville, Vinton County Banking Center, Home Health. There were a lot of Pickaway Chamber members who participated along with nonmembers," said Krista Bower of Pickaway County Chamber of Commerce, "We even had several members who came to downtown set up, The health department Ohio Health Berger, Jonesys Treasure Box, and PARS. The Police and Fire were also around. Community Methodist Church gave out Hot dogs and Lemonade. The event went almost the entire way of Circleville Downtown areas."
In the end, a costume contest was performed in the back of the Vinton County Banking Center where categories of the Cutest, Scariest, and Most Creative in Six different categories were judged Winners received prizes for the event. .
Winners in the 0-3 category were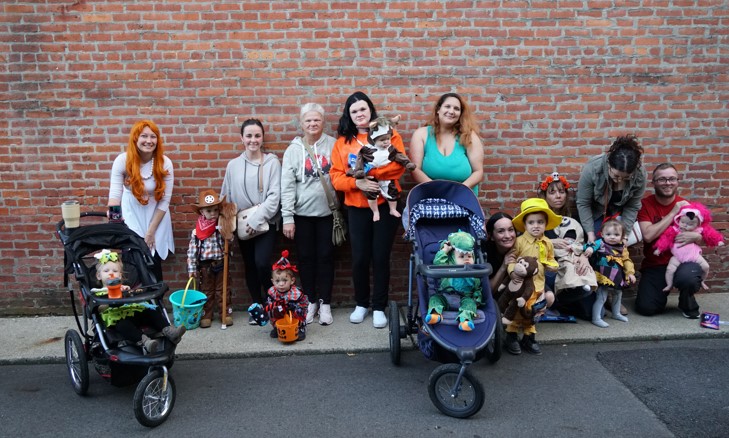 Cutest, 1st Cow, 2nd Cowboy, 3rd Faun
Scariest 1st Chuckie with red shoes, 2nd Oogie Boogie, 3rd Jane Skeleton
Most creative/original 1st Chicken in the Barn, 2nd Flamingo, 3rd The Man in the Yellow hat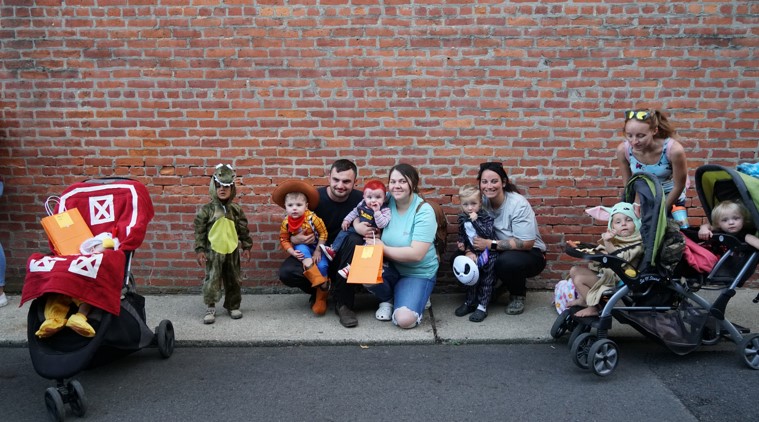 In the 4-6 age group
Cutest, 1st Devil, 2nd Wednesday, 3rd police girl
Scariest, 1st Spiderman, 2nd Baseball dude, 3rd Jack Skeleton
Most Creative Orginal 1st Roller Coaster, 2nd Eyeball, 3rd Airforce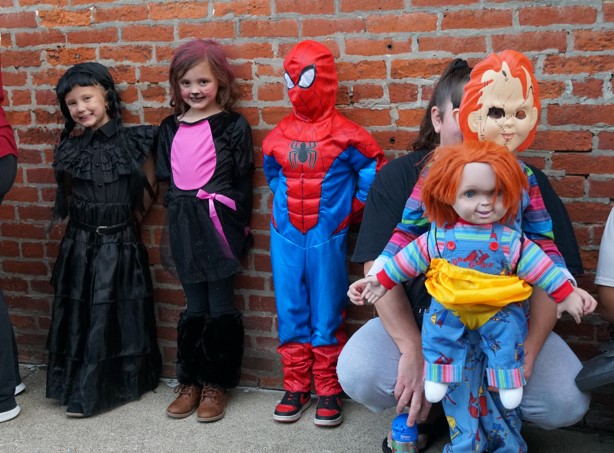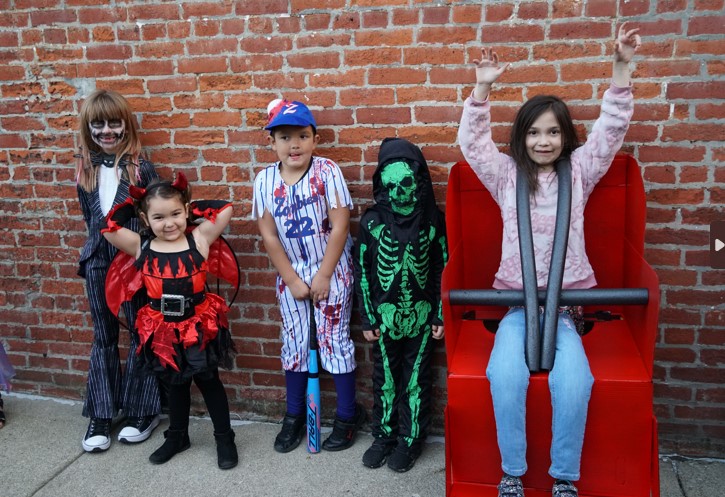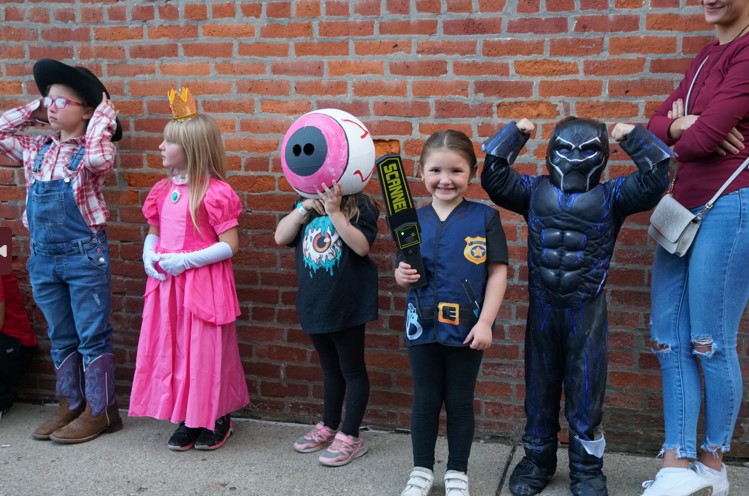 In the 7-9 group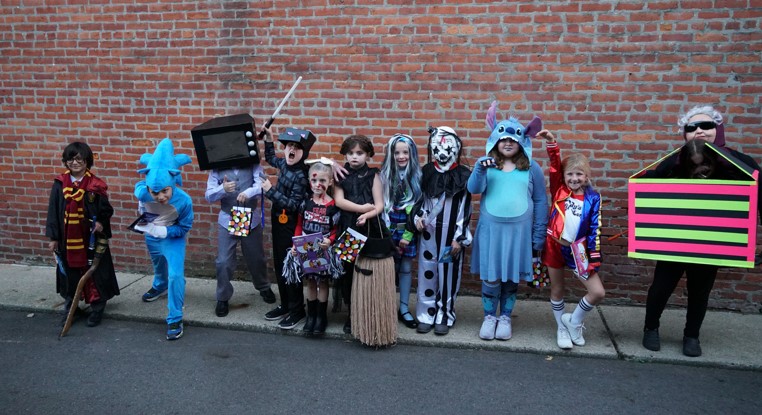 Cutest, 1st Stitch, 2nd Harley Quinn, 3rd Monster High
Scariest 1st Wednesday, 2nd Scary Cheerleader, 3rd Clown
Most creative/original 1st Ty baby, Old Lady, Harry Potter/Minecraft (TIE)
Age 10-12 group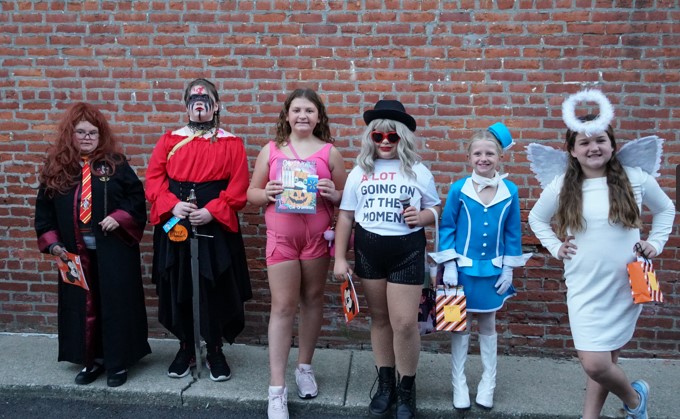 Cutest 1st Angel, 2nd Barbie
Scariest 1st Viking, 2nd Harry Potter
Most Creative 1st Toxic Britney, 2nd Taylor Swift
13+ category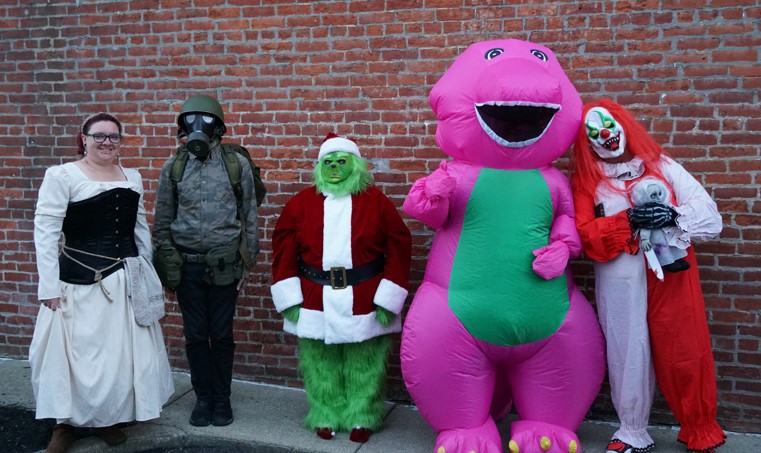 Cutest 1st Princess Pirate
Scariest 1st Barney, 2nd Clown
Most Creative 1st Army Dude, 2nd Grinch
Group costumes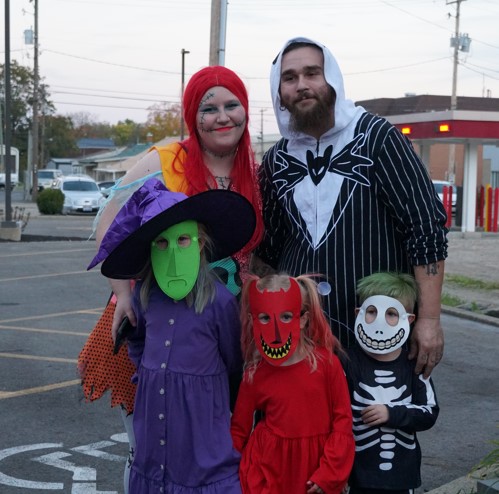 1st Alice and Wonderland, 2nd Elvis family