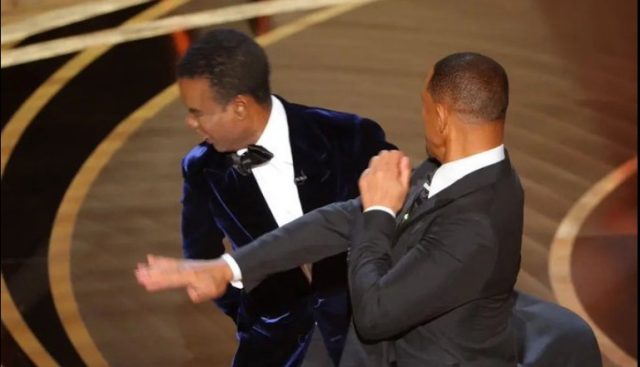 US – WIll Smith won his first Academy Award on Sunday night, but it wasn't before controversy hit.
During the event, Will Smith walked onstage and hit comedian Chris Rock after he made a joke about Jada Pinkett Smith. He then told Rock to keep his wife's name out of his mouth and used the F-bomb., Moments later, he won an Oscar.
At first, it seemed to be a scripted piece, but in fact, it was not. The best actor favorite simply got up out of his seat, walked onstage, and hit the presenter for making an offensive joke about his wife. And perhaps more surprisingly, he was allowed to return to his seat and continue watching as if nothing had happened. If it was anyone else most likely they would have at least been removed from the show, if not arrested. Then it got stranger Will Smith went on to actually win his first Oscar for King Richard during his acceptance he said.
Smith said, "I know to do what we do, you gotta be able to take abuse and have people talk people about you. In this business, you gotta have people disrespecting you. And you gotta smile and pretend that's ok. "I wanna apologize to the Academy… to all my fellow nominees. … Art imitates life, I look like the crazy father! … Love will make you do crazy things."
He never apologized to Rock.
Rocks joke had been cheap making fun of a medical condition that Smiths' wife was suffering from that caused her to lose her hair. There's a lot to unpack here on why the actor was allowed to remain, and go on to win and have an acceptance speech.