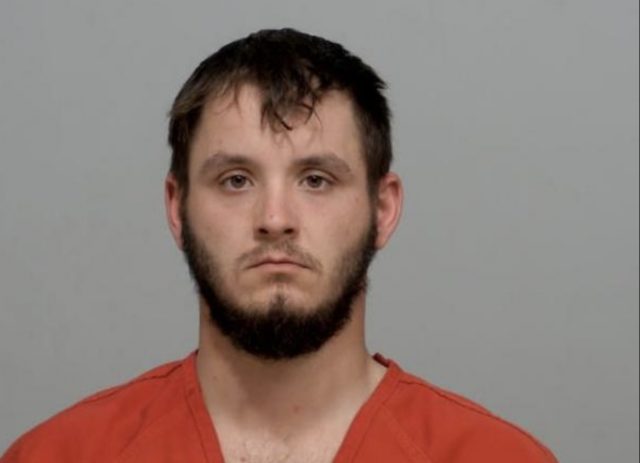 Pickaway – A man was arrested for trafficking and possession of drugs after a traffic stop
According to the sheriff department on 03-27-2022 at 1641 hours this unit was stationary checking speed with a laser unit at U.S. 23 and mile post 14 when laser indicated a silver van traveling southbound U.S. 23 at 82 mph in a 60 mph zone. I then conducted a traffic stop on the vehicle and made contact with the driver,​ Tyler James Morris,​ from the passenger side of the vehicle. In plain view sitting on the passenger seat of the vehicle was a bag of marijuana and a grinder. I could also smell the oder of the marijuana coming from the vehicle. I then went to the driver side of the vehicle and asked if there were any weapons in the car. Tyler advised that there was a gun laying in between the driver and passenger seat. I then had Tyler step out of the vehicle and patted him down. During the pat down I located a green pill bottle containing suspected methamphetamine in his front sweat shirt pocket. I then called for additional units and placed Tyler into handcuffs behind his back. I then searched the rest of Tyler's person and nothing else was found.

Tyler advised that the substance in the pill container was methamphetamine but did not know how much was in it. I then placed Tyler in the rear of Sgt. Schleich's patrol car and we conducted a search of the rest of the vehicle. ​
​
During the search of the vehicle we located a riffle in between the passenger and driver seat that was loaded with one 7.62 round in the chamber. Also during the search we located a glass pipe used for smoking narcotics,​ a grinder,​ a bag of marijuana,​ and a tin plate with marijuana on it. I then photographed the evidence and placed it into my patrol ​car to be put into evidence. Tyler was issued his citation and transported to the jail by Sgt. Schleich. Eitel's Towing then impounded the vehicle due to Tyler's arrest and I cleared the stop with no further incident. ​
​
Once back at the office I was able to weigh the methamphetamine and the marijuana. The methamphetamine weighed out to be 5 grams and the marijuana weighed 15 grams. ​