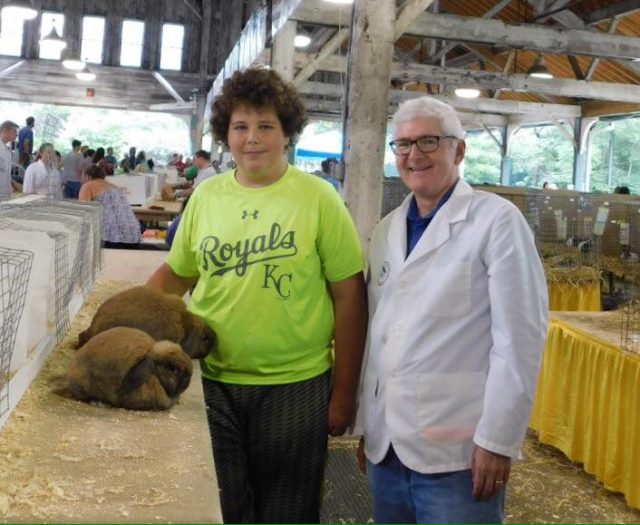 Trophies continue to come in to Pickaway County for events at the state fair. Jacob Hawkes, a sophomore at Westfall High School recently competed at the state fair and took home multiple first place trophies, and placed highly in other events, bringing his total count up to six awards and counting.
Jacob's educational poster "Misconceptions and Myths About Rabbits" earned him a first place ribbon for educational posters at the State Fair.
Not to be content with the singular award, he ranked 3rd in the Rabbit skillathalon which resulted in an "Outstanding" grade. Stations included Diseases, Medication & Treatment, Nutrients & Digestion, Anatomy & Physiology.
Jacob also took home a 4th place ribbon for costume contest, and three class wins in the open show with juniors.
However, his greatest achievement came with him winning in the youth show for Best of Breed and Best of Opposite Breed for his Holland Lops, which was awarded to him on Sunday at the Ohio State Fair.
The litany of awards has earned him praise from his community, the Pickaway County 4-H, Ohio 4-H Youth Development Program, and many comments on social media. We hope to hear continued great things about Jacob and his continuing career in agriculture in Pickaway County!