Mount Oval
Pumpkin Tower
Octagon House
Circleville/Ashville Murals
Slate Run
Ohio's Small town Museum
Hargus lake
Ted Lewis Museum
Deer Creek State Park
Lindsey's Bakery
Pumpkin Show

---
#10 – Lindsey's Bakery – 127 W Main St, Circleville, OH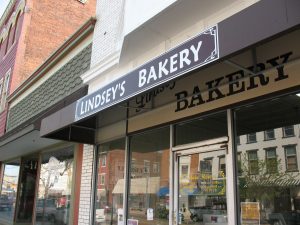 Pumpkin show isn't held year around, so the closest thing you can or will find akin to the sights and smells of the festival are located just a half-block from the epicenter of Pumpkin Show.
Lindsey's carries their famous Pumpkin Donuts year-round, and if you can motivate yourself to get them just as they come out of the oven, they have the consistency of what heaven must taste like. But in additional to their sought-after donuts, they have a host of other treats available every day. They serve also serve delicious cakes, cookies and unquestionably, pumpkin pies.
---
#9 – Deer Creek State Park – 20635 State Park Road 20, Mt Sterling, OH 43143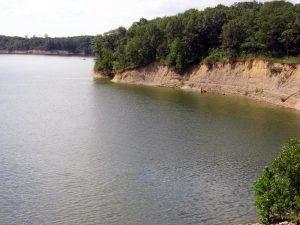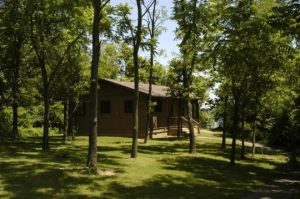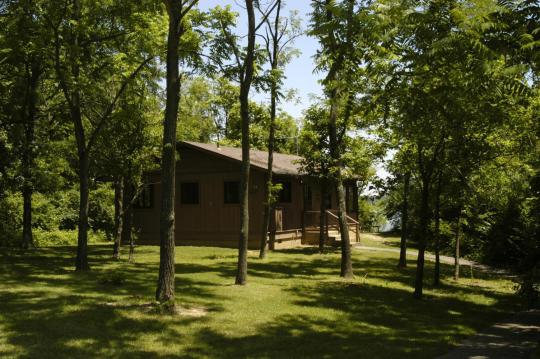 On the far western side of Pickaway County lies the largest State Park in the area. Spanning over 2,000 acres, the park encompasses boating, cabins, swimming, shooting, and a litany of other activities, culminating in an incredible resort lodge. The area is somewhat isolated for Pickaway County, but the size of the park and breadth of activities more than make up for it.
Its said that the site was occupied by hunter-gatherers as late as 2,000 BC, and there are ancient burial sites in the area. A dam was built in 1968, and the official State Park was christened in 1974.
---
#8 Ted Lewis Museum – 133 W. Main Street, Circleville, OH 43113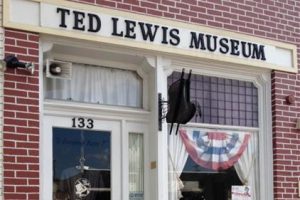 "Is everybody happy?" – A quote you will find yourself asking when you visit one of Circleville's most famous citizens. The museum contains a treasure trove of iconic items from the famous Jazz musician.
But be aware: the museum isn't open 5 or 6 days a week. Instead, visitation is reserved for Fridays and Saturdays from 1:00pm to 5:00p. Admission is absolutely free, so its worth it to make a stop here, especially since its in such close location to another place to visit on our list.
---
#7 Hargus Lake – 7317 Warner Huffer Road
Circleville, Ohio 43113

Hargus lake offers a range of different activities, a 5 mile trail around the scenic lake for photo taking, bird watching or exercise.  With multiple areas of sport fishing Hargus lake offers a no wake zone for anglers to enjoy a day of fishing.  On the North side of Hargus is a open campground for people who enjoy a night under the stars and the tranquility of the lakes sounds at night.
---
6# Ohio's Small town Museum – located at 34 Long Street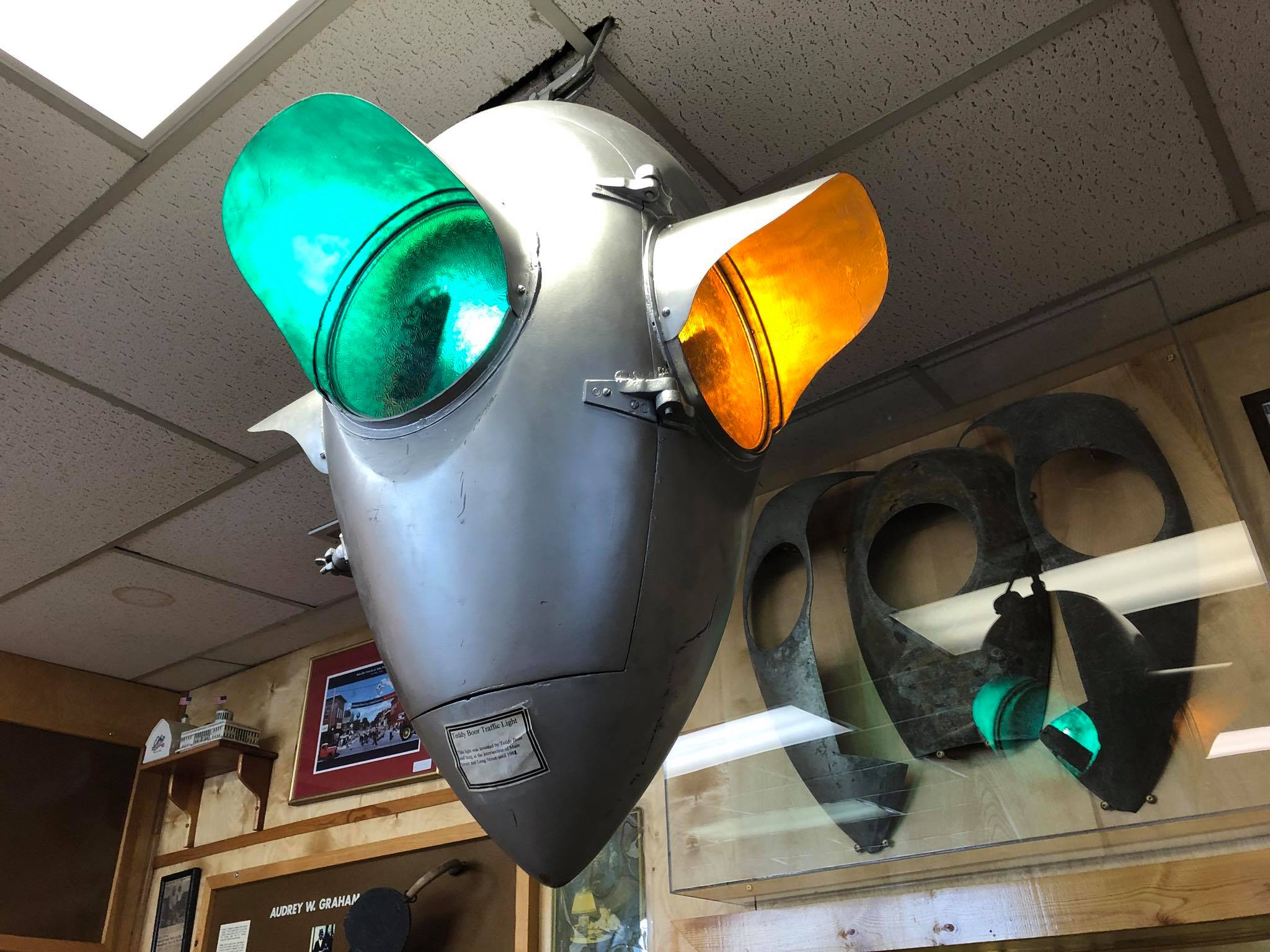 This little museum in Ashville is a gem in Pickaway County.  Home of the first stoplight, this museum is packed full of history of the ashville and surrounding communities. Open Tuesday-Friday – 10am – 3pm Saturday: 9am –12 noon, Sunday and Monday: Closed, Closed Saturdays – November 1st through March 31st
---
5# Slate Run – 1375 State Route 674 North
Slate Run is a amazing water park and home to the Living Historical Farm.  Time has been turned back to the 1800's people in full historical dress go about the day doing tasks of the time period.  Stopping to demonstrate how things were done in that time period.  More information check out: http://www.metroparks.net/parks-and-trails/slate-run-historical-farm/ 
---
4# Circleville/Ashville Murals
Circleville Pumpkin Show building is located at 116 East Main , it was commissioned by The Pumpkin Show Committee in honor of the 100th Pumpkin show.  Painted by local famous artist Eric Henn.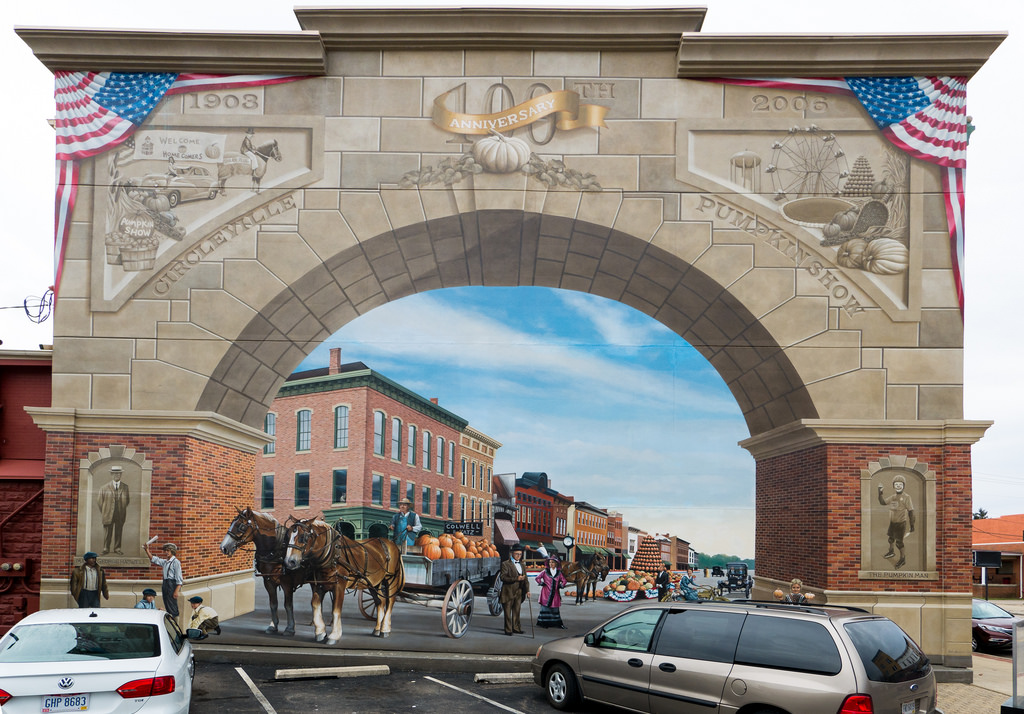 The Bicentennial Man is located at 150 West Main Street in Circleville.  Celebrating Pickaway County's Bicentennial the mural commemorates the county's history in transportation and trade.  This mural was also painted by the famous artist Eric Henn.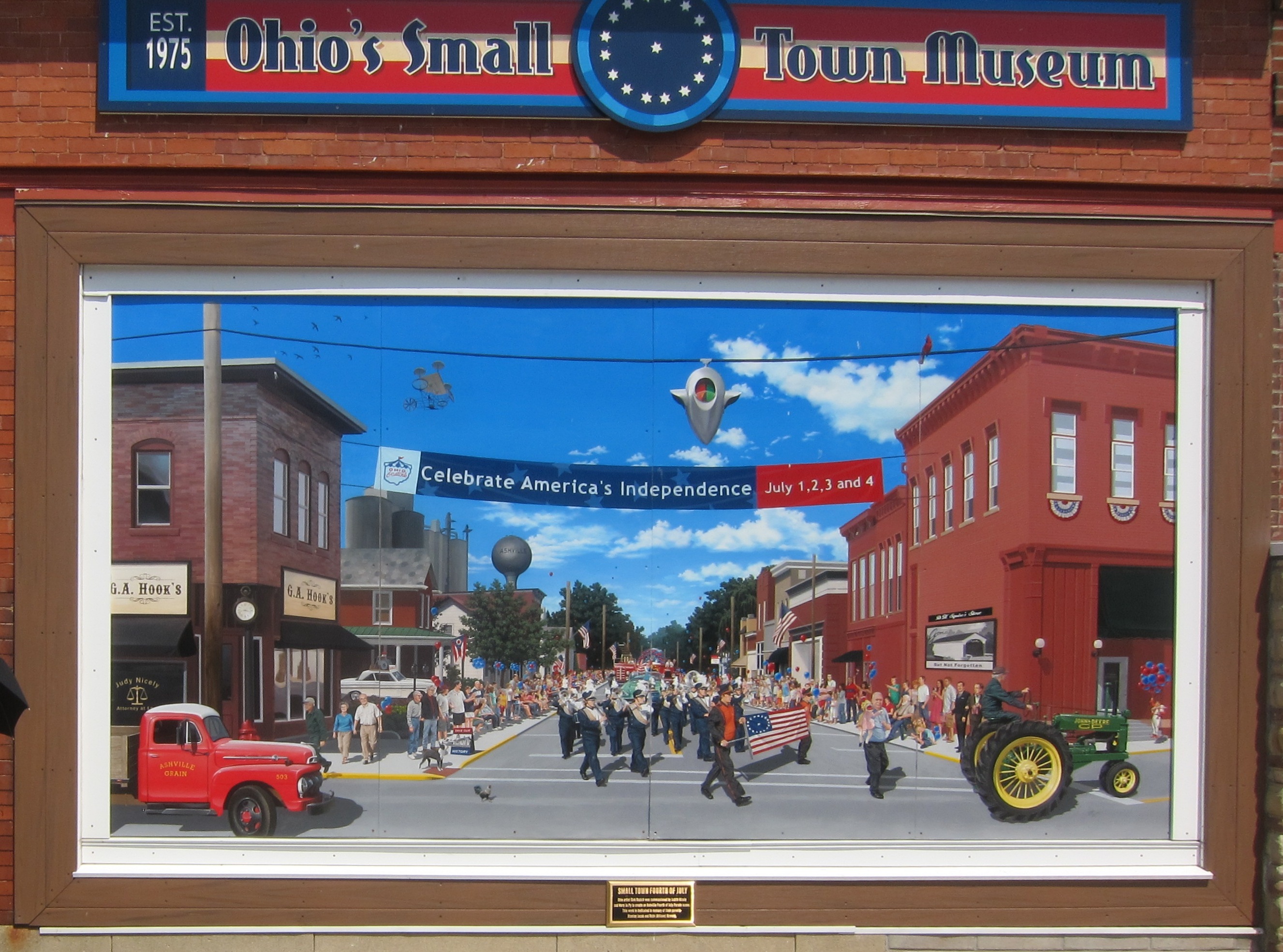 Ashville's Mural stands outside of Number #6 Ohio's smallest museum in Ashville Ohio.  This Mural was created by Dirk Rozich.  The mural depicts Ashvilles annual festival held in July in the small town, ending in a spectacular fireworks show.  It can be seen at 34 long street in Ashville.
---
3# Octagon House – Located at 440 Crites Rd in Circleville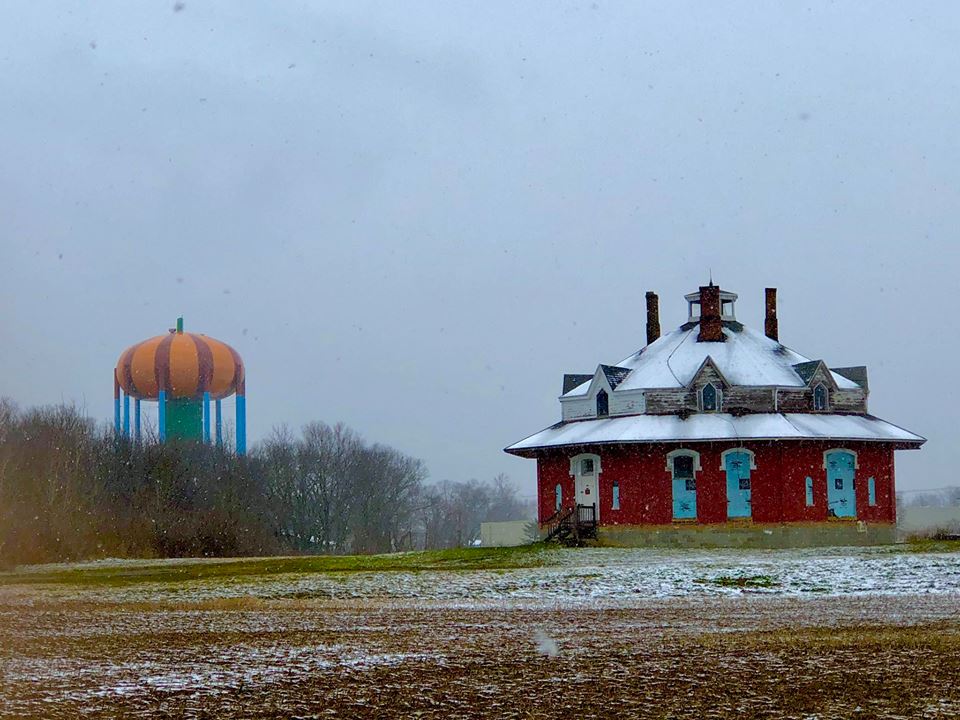 Built in 1855 the Octagon house was inspired by the first court house in Pickaway County. Its main attractions are the spiral steps in the center of the home and the glass cupola that over looks the famous pumpkin tower.  Tours are available and check out https://roundtownconservancy.org/octagonal-house/for more information.  Heres a walkthrough of the amazing house.

---
2# The Pumpkin Tower located at 440 Town Street in Circleville

Circleville is famous for our pumpkins and the Pumpkin Show!  So why would'nt we have our water tower painted as a pumpkin?  You can take a amazing shot of both the Octagon and Pumpkin Tower together on Crites road.
---
#1 Mount Oval located at 3601 Emerson Road on Circleville

Hidden behind six foot cornstalks, overlooking US 23, stands a home thats overlooked this pasture for almost 200 years. Mount Oval Historic House and Farm-Mt. Oval, situated on an oval knoll, built by William Renick, a prominent cattle farmer in the time.
The house and land is rich with local history, including ties with the Native Americans living in the Pickaway Plains in the 18th century, and a suggested link to Thomas Jefferson. Former owner and lifetime resident of Circleville, Ohio, Mary Ruth Tolbert generously bequeathed her beloved home to the Pickaway County Historical Society in 2012.
Watch as we take a tour into this gem of Circleville:
Tours are available: Open for tours the first and third Saturdays of the month at 10:30am from May – September. Reservations required. No tours July 4 and Labor Day Weekend. Group tours and special events can be scheduled by calling the Pickaway County Historical Society 740-474-1495 Admission: $7.00 Adults and $5.00 Seniors, Group, and Students ages 5-17.
---