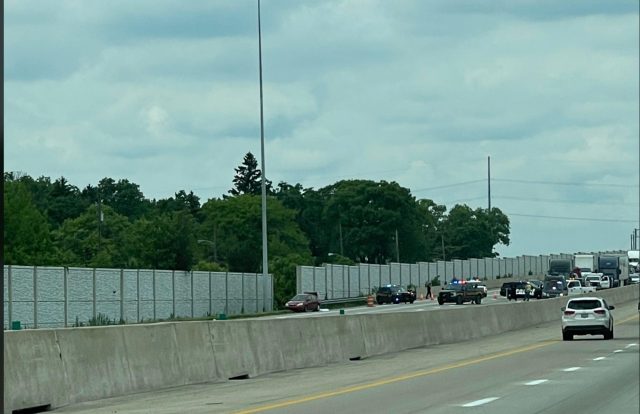 Franklin – IR-270 was closed in the area of SR-40 and 270 earlier today for a fatal hit-skip crash.
According to the Franklin County Sheriff's Office, they are investigating a fatal injury crash that occurred at approximately 12:43 pm in the area of IR 270 south about .5 miles north of US Route 40, in Prairie Township. A 2015 white Chevrolet 1500 was traveling south on IR 270.
The Chevrolet crossed onto the westside berm for an unknown reason and struck the pedestrian who was walking north on the berm from their disabled vehicle. Franklin County Sheriff's Office Deputies, Franklin Township Police, Columbus Police, Prairie Township EMS and Fire department personnel responded to the scene.
The driver of the Chevrolet did not stop but was later located by deputies. The pedestrian was pronounced deceased on scene by Prairie Township Medic 241 at 1252pm.
Release of name of the victim is pending notification of family. The Franklin County Sheriff's Office is continuing to investigate the crash. Anyone with additional information is asked to please contact the Franklin County Sheriff's Office Crash Investigation Unit at 614-525-6113.