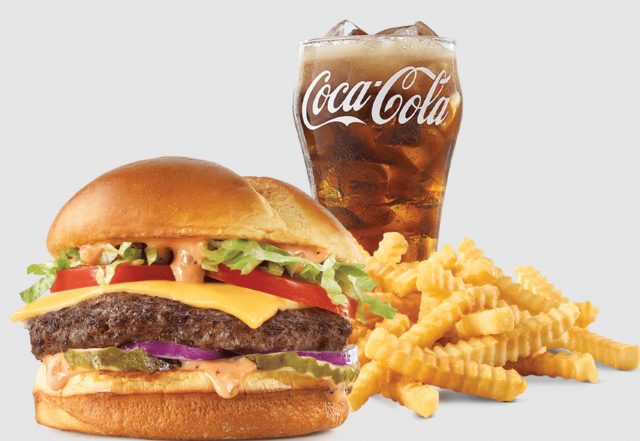 US – Arby's is doing something that they haven't after becoming known as the place without burgers now will have one to offer.
Arby's slogan is, "we have the Meats" but in the 58 year history they haven't offered Burger, until now. Arby's has tossed on the menu a Wagyu Steakhouse Burger claiming there, "are too many bad burgers out there." the burger is made with a blend of Wagyu and ground beef. The burger will come topped with American cheese, shredded lettuce, tomato, pickles, red onion and a special burger sauce on a toasted buttery brioche bun. 
This is a limited time thing for the company and will start offering the burger July 31st.