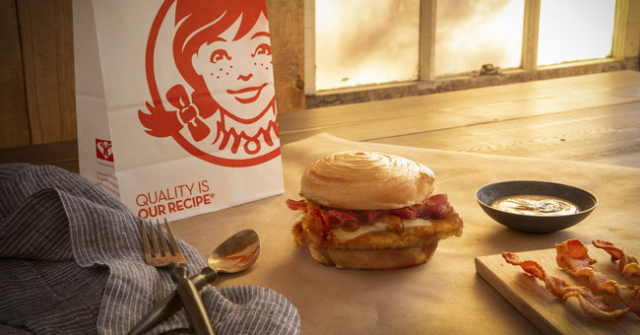 OHIO – Wendys has soft launched breakfast in about 300 stores United States Wide, one of those stores is South Bloomfield Ohio.
Wendy's must have seen a strong following for it because in 2020 they plan to spend 20 million to prepare stores for the US breakfast launch.
300 stores is a small amount of the 5,810 worldwide, and according to Wendy's they plan to hire 20,000 to accommodate the breakfast change.
Items on Wendy's breakfast menu includes the Breakfast Baconator, Frosty-ccino and Honey Butter Chicken Biscuit.
"Launching breakfast in our U.S. restaurants nationwide provides incredible growth opportunities," said Todd Penegor, Wendy's president and CEO, in a news release. "We are well-positioned to pursue it. We believe we have the right team and structure in place, and we put Wendy's fan favorites on our breakfast menu to set us apart from the competition."
The battle has been fierce between competition fast food Mcdonalds, Burger king, Sonic and Taco Bell, Wendy's has some work to do.