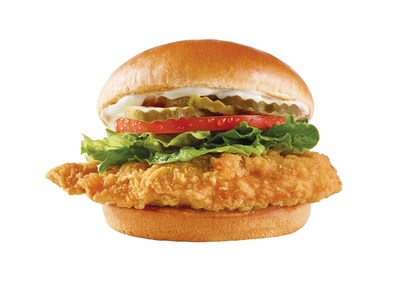 Wendy's is replacing their chicken sandwich with a new one and they are so sure of the new chicken they are giving it away for free for two weeks.
"We can't wait for our fans to get their hands on the New Classic Chicken Sandwich which has the perfect crunch from breading and pickles paired with the juiciness and flavor of the fillet," said Carl Loredo, Chief Marketing Officer for The Wendy's Company. "The Classic joins what customers have already come to know and love in spice and taste from Wendy's via our Spicy Chicken and Pretzel Bacon Pub Chicken Sandwiches."
For customers looking to try the new 4.99 sandwich all they have to do is making any purchase on the restaurant's mobile app, now until Nov 8th.
You can only get one free sandwich per week.
The new sandwich will replace all its premium chicken fillets lineup. Wendys hopes to enter the popular chicken sandwich competition against chicken giants like Popeyes, and Chick-Fil-A.