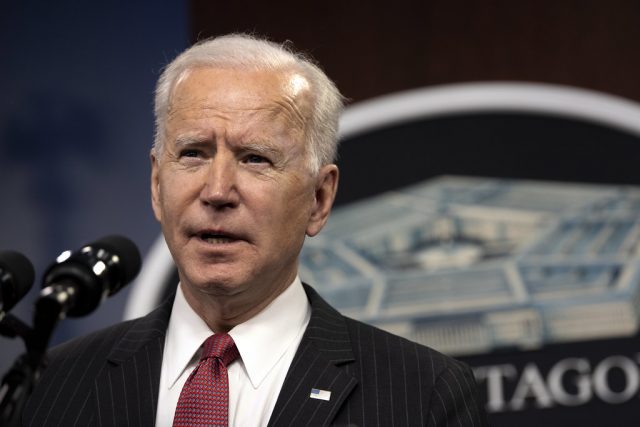 US – President Biden in a nationwide address told the US that Russia, "intends to attack Ukraine over the next week, perhaps in the coming days."
President Biden said during the address that Russia has amassed 190,000 troops along the Russia Ukraine border, and they are working to deescalate the possible attack with diplomacy
During a call with Transatlantic Leaders including Prime Minister Justin Trudeau of Canada, European Commission President Ursula von der Leyen, European Council President Charles Michel, President Emmanuel Macron of France, Chancellor Olaf Scholz of Germany, Prime Minister Mario Draghi of Italy, NATO Secretary-General Jens Stoltenberg, President Andrzej Duda of Poland, President Klaus Iohannis of Romania, and Prime Minister Boris Johnson of the United Kingdom, President Biden said  Together they expressed deep concern over Russia's continued build-up of forces, reiterated their strong support for Ukraine's sovereignty and territorial integrity, and discussed the importance of further economic assistance to Ukraine.  They pledged to continue pursuing diplomacy to de-escalate tensions while ensuring readiness to impose swift, coordinated economic costs on Russia should it choose further conflict.  The leaders also discussed efforts to ensure the defense and security of NATO's eastern flank.
"The West is united and resolved. We're ready to impose severe sanctions on Russia if it further invades Ukraine," Biden said. "But I say again, Russia can still choose diplomacy."
"There are many issues that divide our nation and our world, but standing up to Russian aggression is not one of them," Biden said. "The American people united. Europe is united. Transatlantic communities and our political parties in this country are united."
The President during the address said that Ukraine has shown great judgment and restraint while Russia has escalated in the recent days.
"They refuse to allow the Russians to bait them into war," he said. "But the fact remains Russian troops currently have Ukraine surrounded."
Biden said that he expects War to break out in less than a week if not days if the declarations do not work.