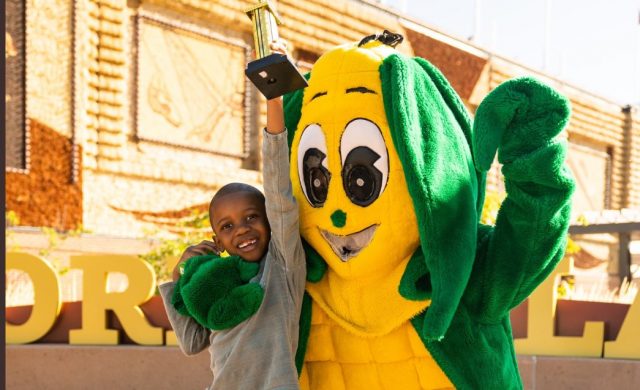 South Dakota – A young boy who expressed his love for corn is now in the spotlight after a viral video
Tariq, 7 went viral on Tic Tok the past week and the Governor of South Dakota thought it was so cute she officially announced he was South Dakota's official "Corn-bassador."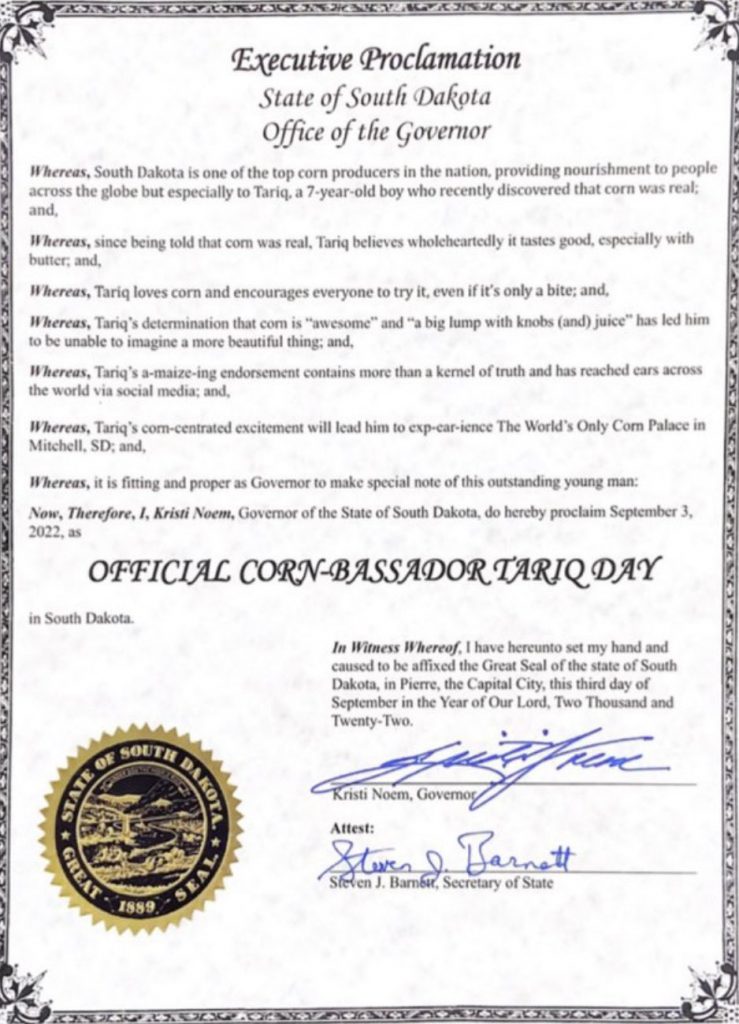 The proclamation said that since South Dakota is one of the top corn producers in the nation and across the globe Tariq endorsement of corn because it was so good it is fitting that the Governor make special note of this outstanding young man on September 3, 2022.
Tariq said on a online interview (below) that he plays a "variety of games" like hide and seek, but his favorite thing is corn. "I mean look at this thing," he said in the video, holding up his ear of buttered corn. "I can't imagine a more beautiful thing!" Since then his original tik tok video has 5.4 Million views and celebrities have jumped on the bandwagon.
My only question is why didn't Ohio jump on this?