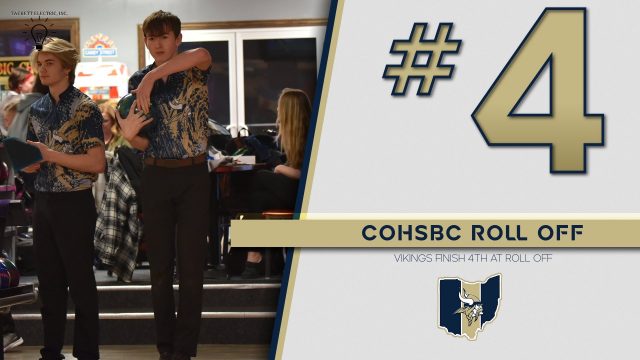 The Vikings Bowling team finished 4th at the COHSBC Roll Off. The tournament consisted of the champions and runner ups from each COHSBC Division. 

After a slow start in Game 1, the team rebounded with a 982 in Game 2. The Vikings then shot three strong Baker games to finish the season.

Lukas Dunbar finished 4th in the tournament with a 443 series.

The Vikings finish the season 14-1 (11-1 COHSBC, 5-1 OCC-Buckeye) heading into the Sectional Tournament on February 25.

Stats: http://www.cohsbc.com/bwMatchStats.aspx?matchid=256037