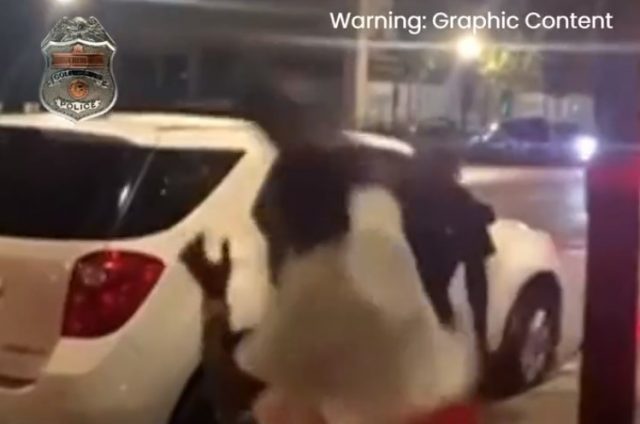 Columbus – On September 5, 2022, at 2:34 a.m., Columbus Police officers responded to a bar in the 1000 block of North High Street on a report of an unresponsive male. Responding officers notified detectives that a male involved in a fight outside the bar was transported to the hospital in critical condition.
Officers stated that when they pulled up on the scene in the Short North, the victim was partially lying in the street and on the sidewalk. A few people were standing around, taking pictures and videos of the victim. The officers were unable to locate any witnesses to the incident.

Homicide detectives are looking to identify the black male dressed in a black tactical vest with dreadlocks, fighting with the male in the green shirt and tan shorts. Detectives also need help identifying the other black male who is dressed in red sweatpants and a white shirt.
If you know the identity of either person involved, please contact Det. Johnson at 614-645-4488 or by emailing [email protected] Tips can also be made to Central Ohio Crime Stoppers at 614-461-TIPS (8477).For more information on this crime and others like it, please visit our "help us solve a crime" page at www.columbus.gov/helpussolvecrime
VIDEO BELOW IS GRAPHIC IN NATURE: