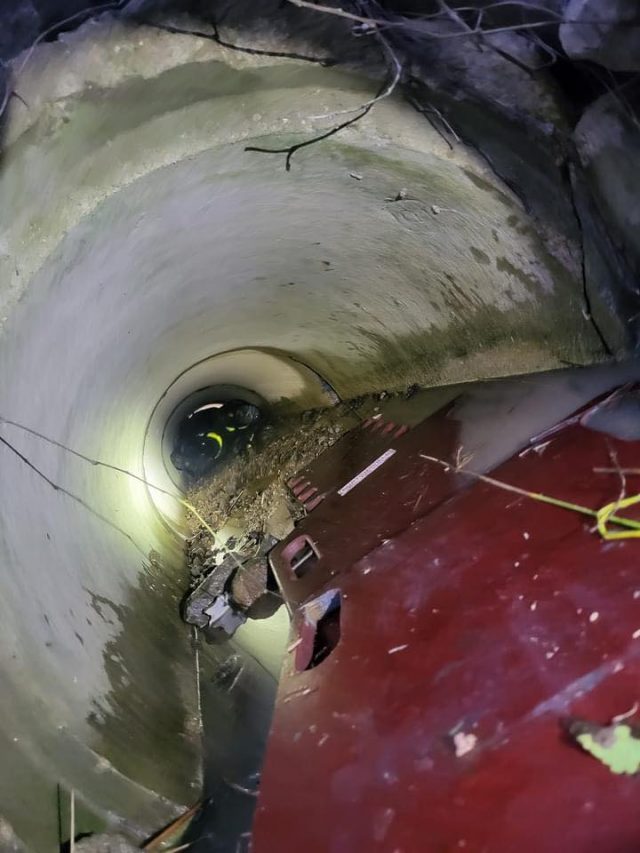 OHIO – A man became lodged in a storm drain after attempting to save a hurt injured animal on Sunday and needed rescue himself.
According to the Fayette Township Fire department on Sunday, Rescue 1 and Engine 5 responded to a victim trapped in a storm drain along US 52 at the CR-120 intersection. Crews arriving on the scene found a male victim with his leg pinned between the grates of the solid steel cover while trying to rescue an animal hit by a car. Crews said that they had to use hydraulic extrication tools and use the spreader to apply force and create an opening for the victim to free themselves.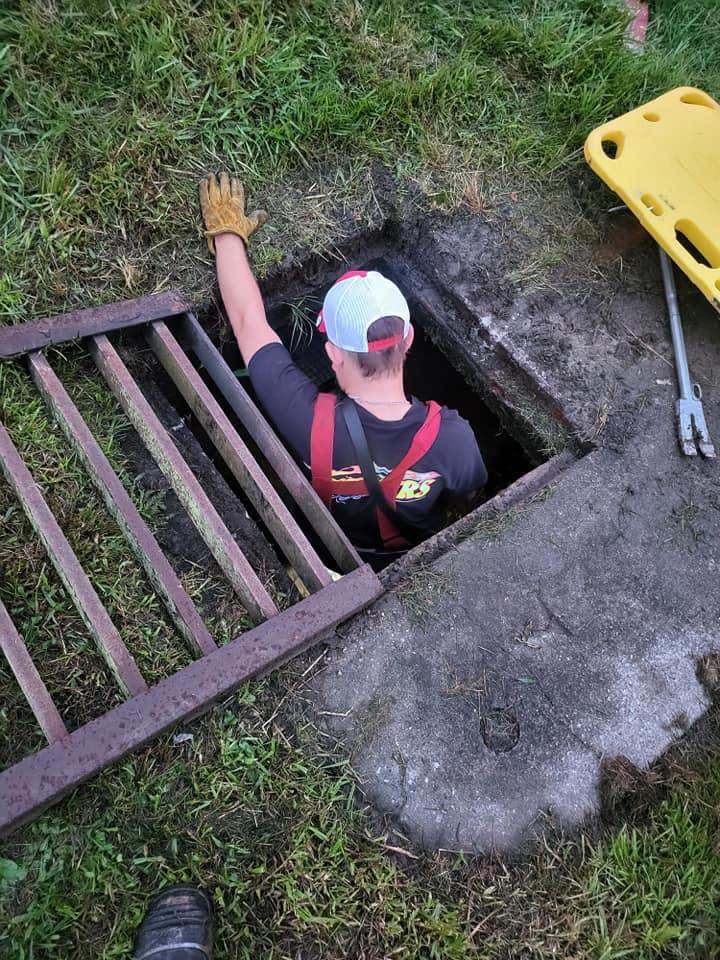 Once the man was saved, fire crews went back into the drain to work on rescuing the animal, putting their confined space rescue training to work and inched approximately 40 feet into the culvert and ushered the injured animal to safety.