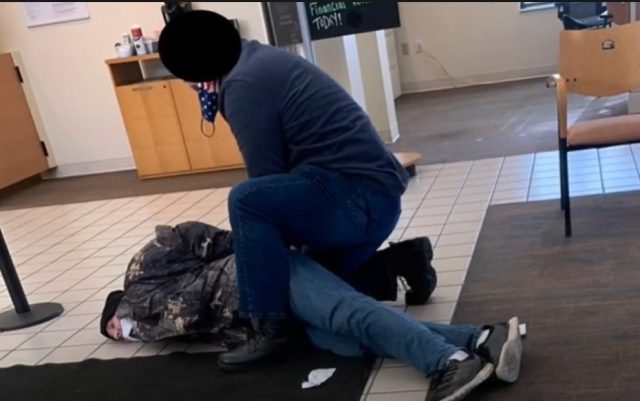 COLUMBUS – A Columbus Police officer has stopped a bank robbery in progress while he happened to be inside the bank
According to CPD, on November 22, 2021 at 1:01pm, 29-year-old Robert Chitwood entered Huntington Bank at 4466 N. High St. and demanded money from a bank teller.
Chitwood also implied that he had a weapon by grabbing his waistband.
Unbeknownst to Chitwood, a Columbus Police Lieutenant (Criminal Intelligence Unit) was in the bank and observed the entire robbery. The lieutenant apprehended Chitwood in the bank while he was holding cash taken from the teller. CPD Lieutenant Thwarts Bank Robbery
The arrest came without injury to any persons in the bank. "Thanks to the quick actions of this plainclothes lieutenant this robbery is solved," said Det. Herman – CPD Robbery Unit.
It should be noted that Chitwood was driving a stolen vehicle from Cincinnati that was also recovered. Chitwood was also in possession of a stolen check that he forged to himself that belonged to the owner of the stolen vehicle.