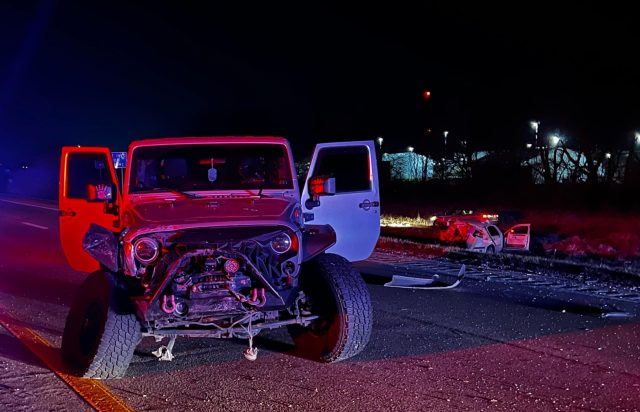 PICKAWAY -A serious crash occured on US-23 in Pickaway County around 9 pm on Monday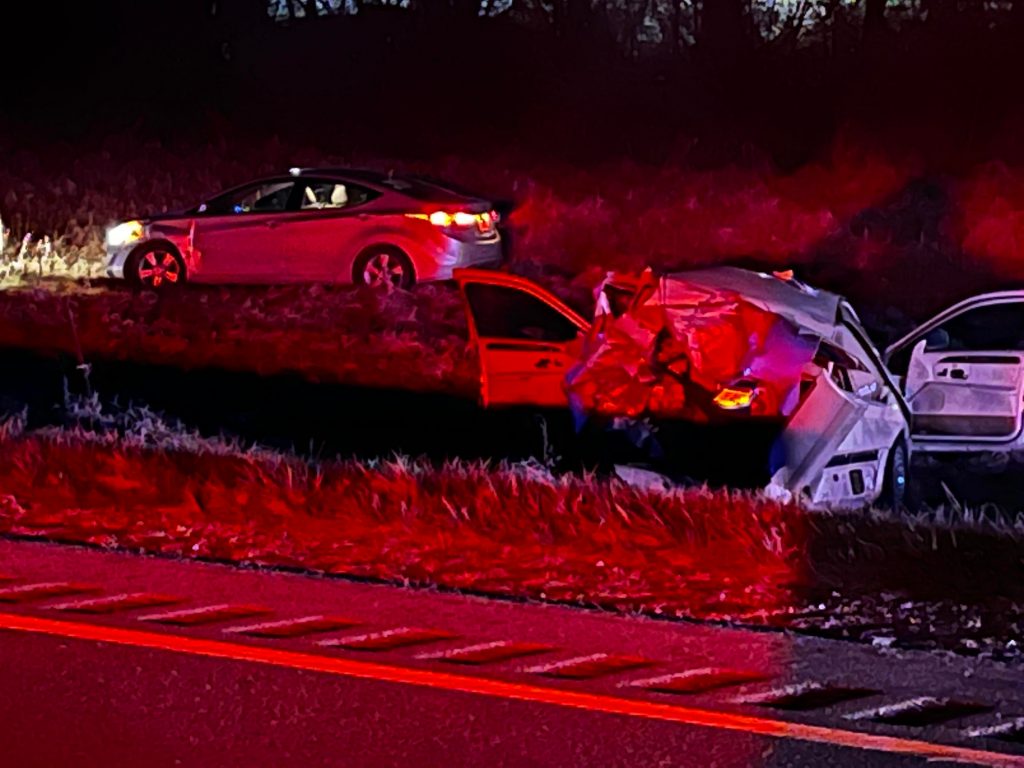 According to early reports, a crash between three vehicles occurred after a vehicle broke down and stopped in the roadway of US-23 southbound in the area of the Pickaway County sheriff's office. According to witnesses on the scene, a Lincoln Towncar possibly broke down on the roadway with its lights off when a Jeep Wrangler operated by an 18-year-old hit the stopped vehicle on the rear end causing serious damage to both vehicles. The jeep was followed by a Hyundai Elantra that was also involved in the crash.
The jeep came to stop in the middle of US-23, and one occupant the driver was transferred to Berger hospital with injuries. The Lincoln was pushed into the west side of US-23 and had an elderly man driver that was in serious condition and was transferred to Columbus with Serious life threatening injuries. The driver of the Hyundai had unknown injuries
2001 Lincoln was driven by 69-year-old Paul N. Wegmeyer out of Columbus, Ohio was struck in the rear end by a 2012 Jeep driven by Morgan A. Fannin out of Lockbourne, Ohio. Harrison Township EMS transported Paul Wegmeyer to Grant Medical Center. Morgan Fannin was transported to Ohio Health Berger Hospital. Due to the collision with the Lincoln, the Jeep left its lane of travel and struck a 2013 Hyundai driven by Roger Justice out of Circleville, Ohio.
Initial reports were that the Lincoln was stopped on US Route 23 with its lights off, when it was struck by the Jeep.
On March 21, 2023, Paul Wegmeyer succumbed to his injuries suffered in this traffic crash.
Witnesses told Sciotopost that they had almost hit the Towncar in the same area just before the crash occurred and reported that it was in the roadway with no lights on.
US-23 Southbound was shut down for several hours after a crash scene reconstruction occurred.