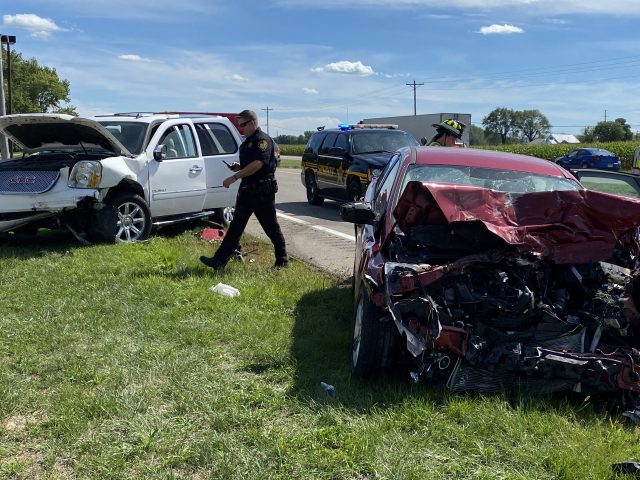 PICKAWAY – Three people were sent to the hospital after a three car accident occurred on US-23 with three cars involved.



Accoridng to Pickaway Sheriff Department on the scene the red Ford Focus was driving southbound on US-23 when it attempted to change lanes and sideswiped the Black Ford Mustang. Then the Focus re-corrected and over compensated, lost control and crossed the median into oncoming traffic hitting the GMC Yuckon Head on that was driving Northbound on US-23. The wreck came to rest on the Northbound lanes of US-23 and Hagerty road around 2:45 pm.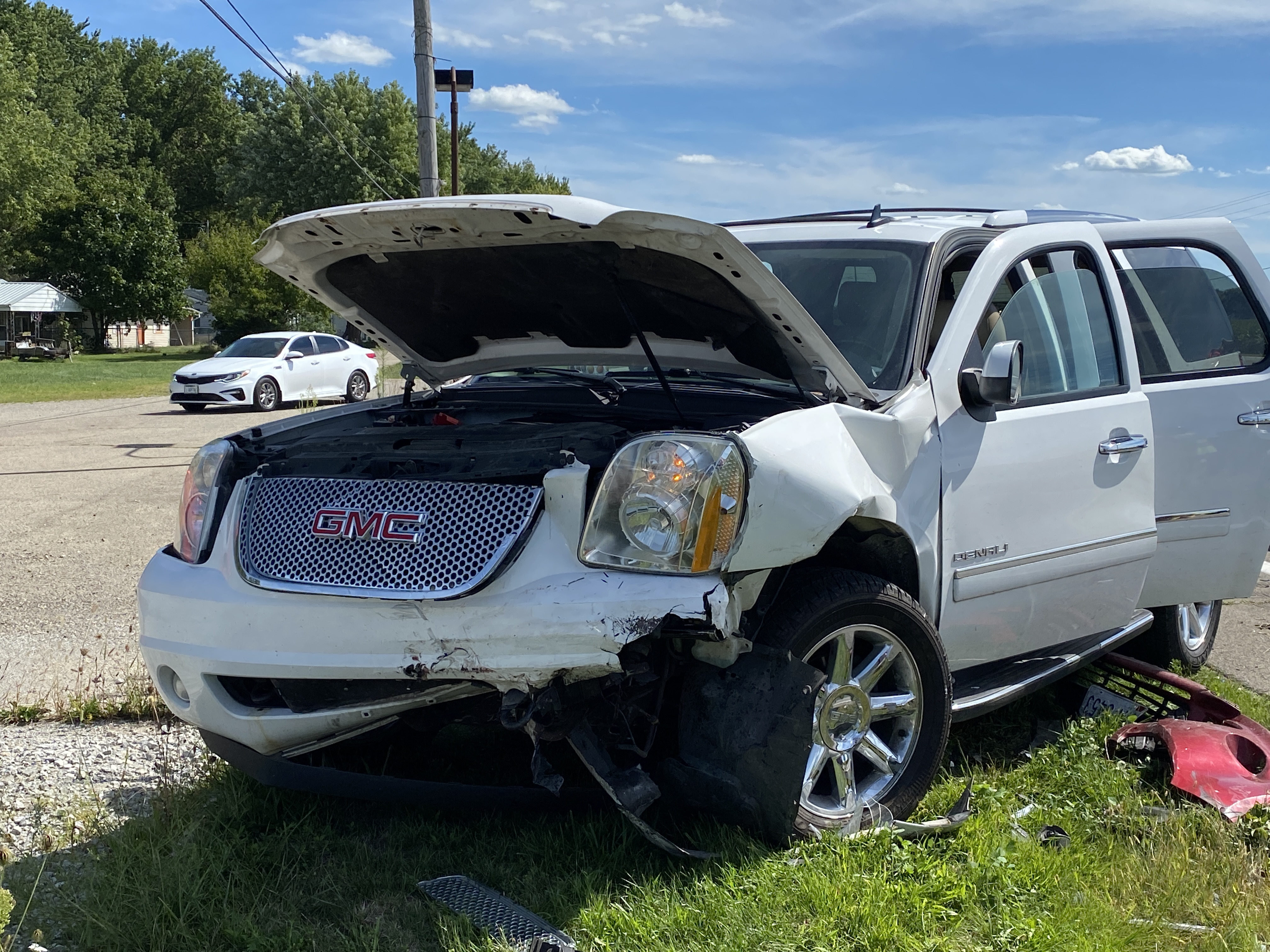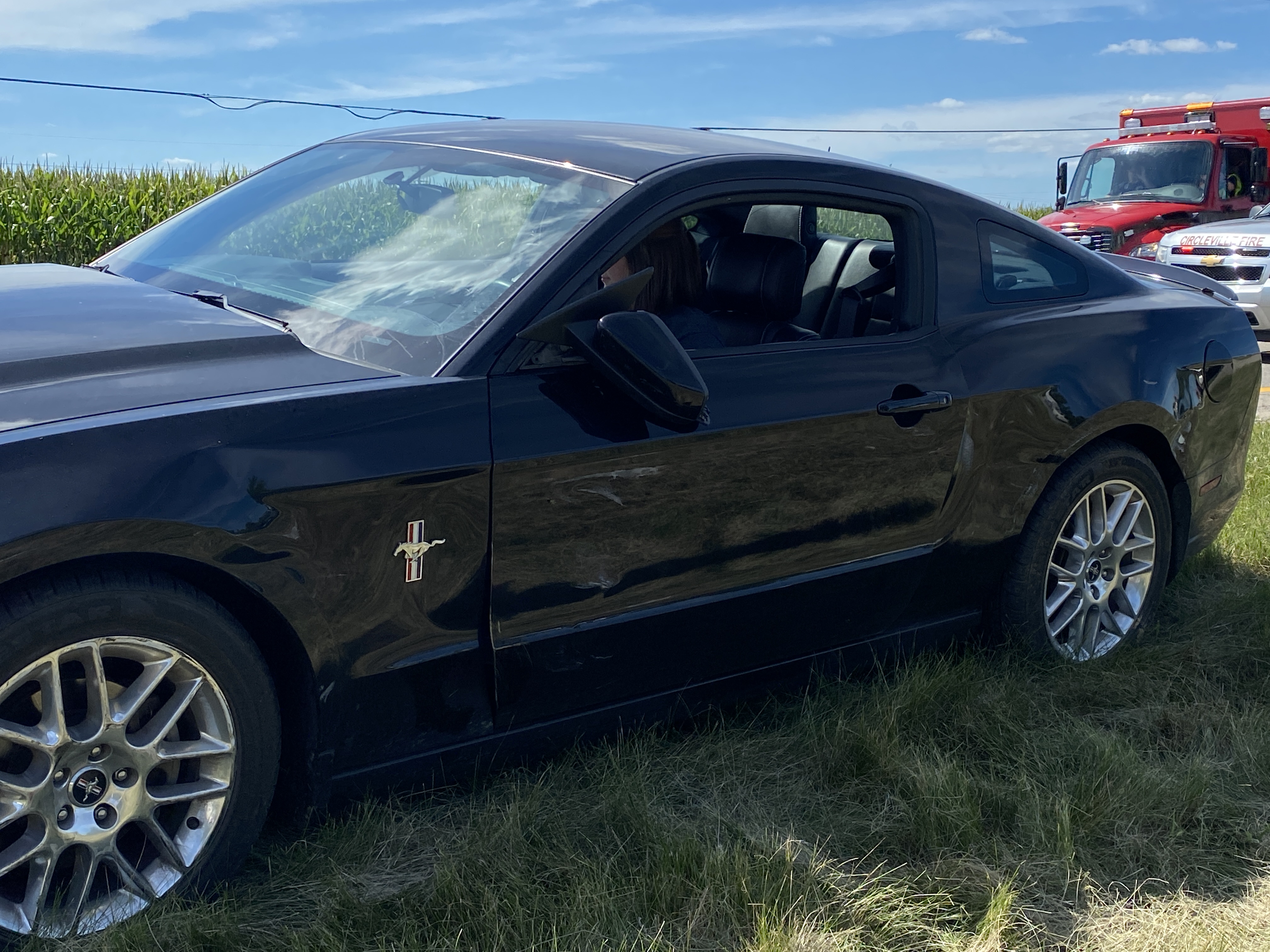 The driver of the Focus was injured and sent to Grant Medical hospital, Two people in the Yukon one adult and one child were injured and transferred to Berger Hospital with minor injuries. The driver of the Mustang was released on scene. Sheriff reported that all parties were wearing seat belts.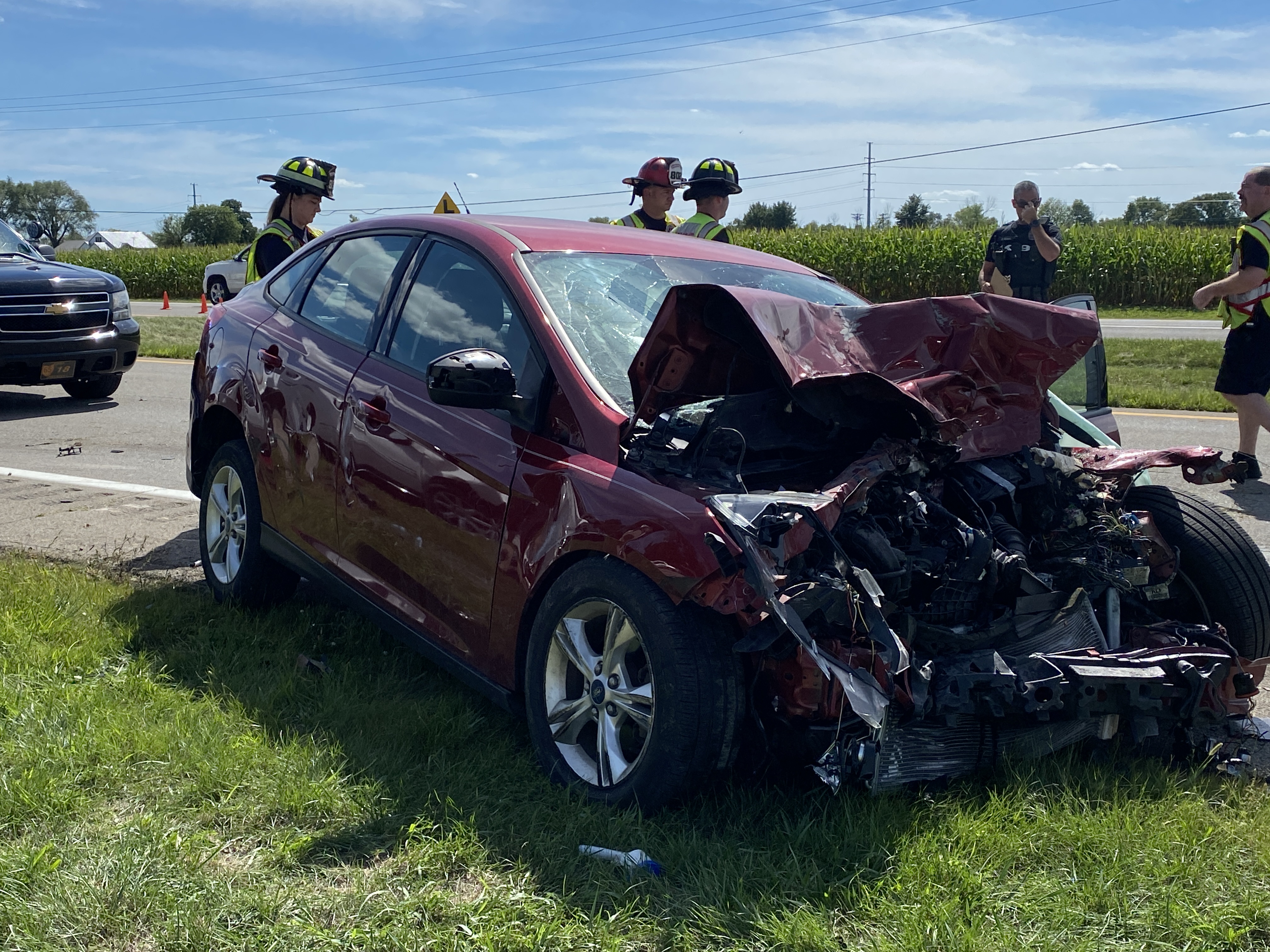 Harrison, Pickaway Township, Circleville fire were on scene, along with Pickaway Sheriff Deputies, South Bloomfield police, and OSP.