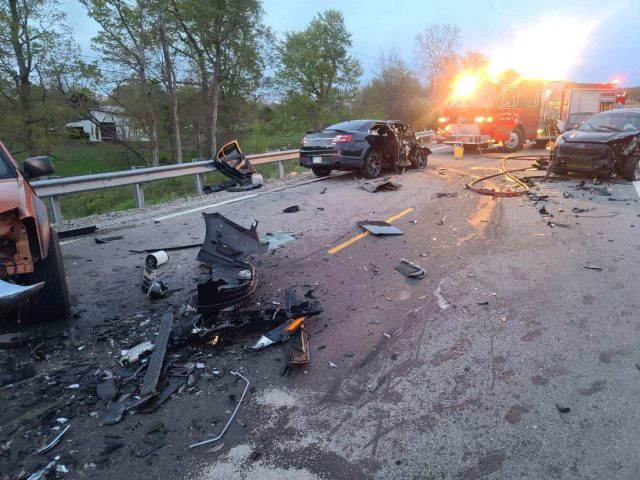 PICKAWAY – A three-car crash occurred around 8 pm on 4/25/21 on Us-22 East of Circleville just east of Greist road.
According to OSP on the scene, the Chevy Z-71 was heading eastbound when it went left of center and hit a Ford Taurus SHO that was heading westbound, then the third vehicle a Black Kia Sport who was also heading eastbound collided with the two crashing vehicles at about the same time.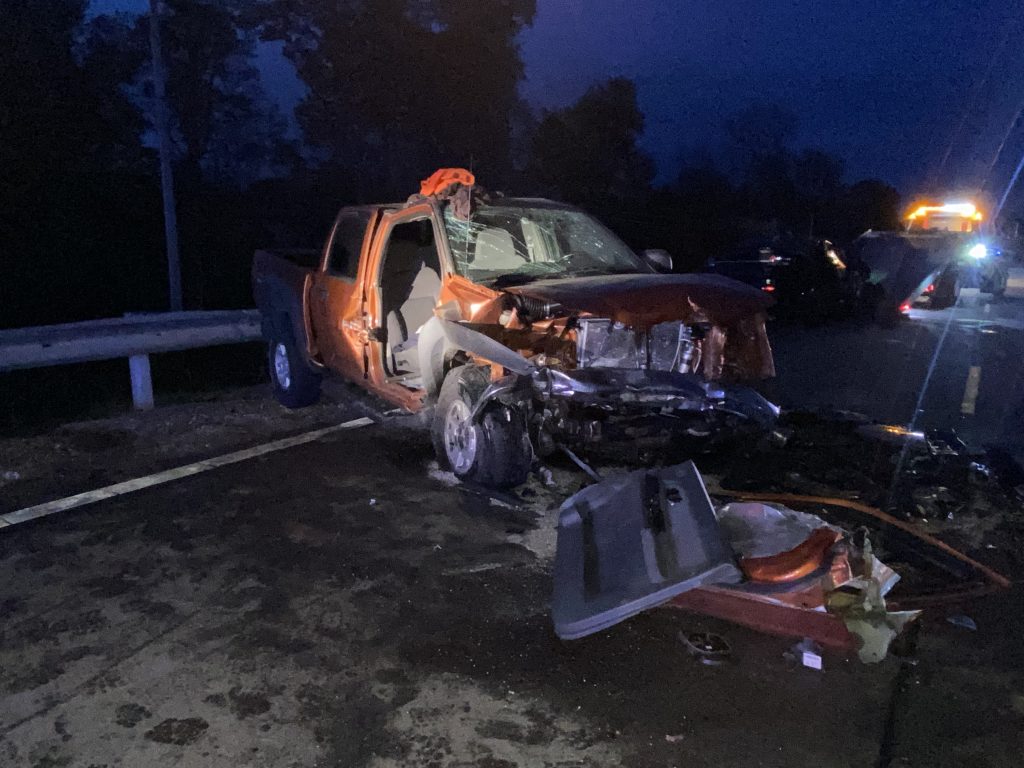 One person was in each vehicle for a total of three people who were injured in the crash. Two were sent to Columbus Grant Hospital with serious injuries including broken bones and severe cuts. One was taken locally. All were in stable nonlife-threatening conditions.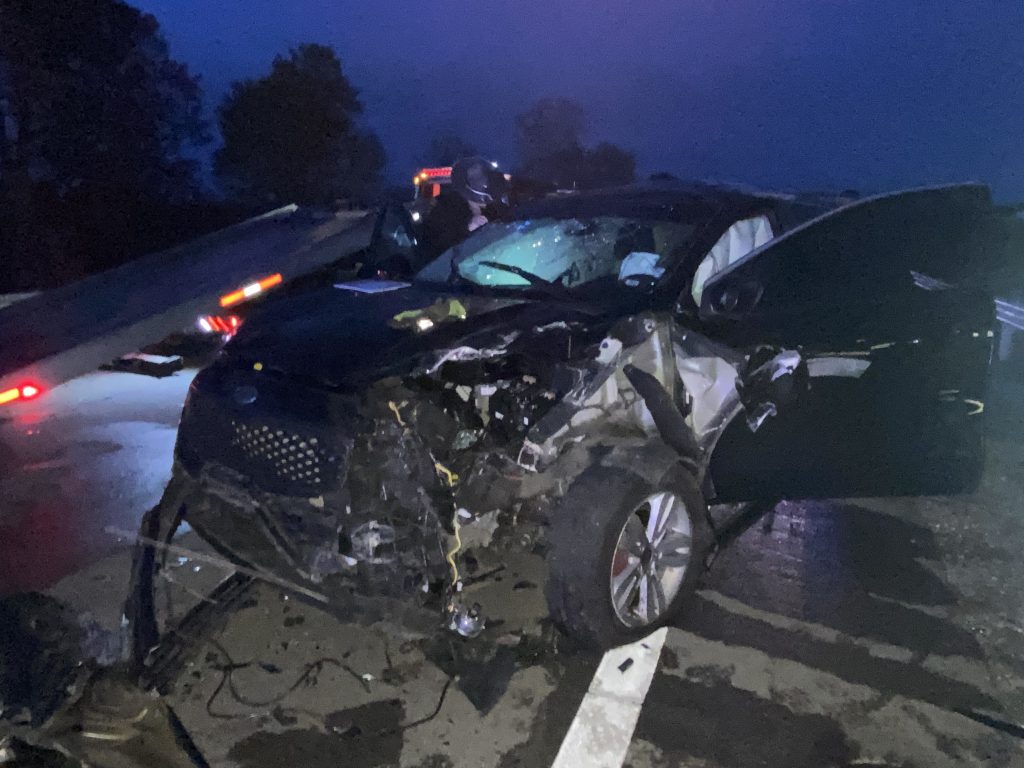 OSP reported that they had received a 911 call previous to the crash of an erratic driver and had a unit currently looking for the KIA sport. They also reported that impairment is suspected in the crash, and also possible domestic violence. Two of the vehicles involved in the crash are owned by the same person.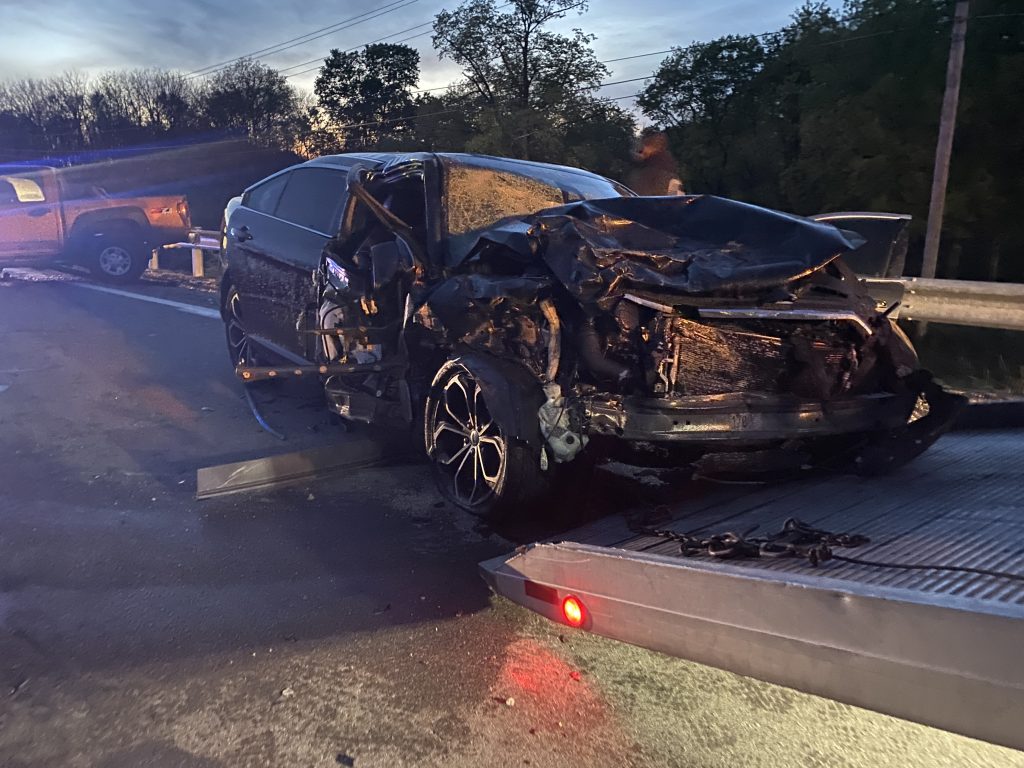 OSP says that the crash still remains under investagtion.