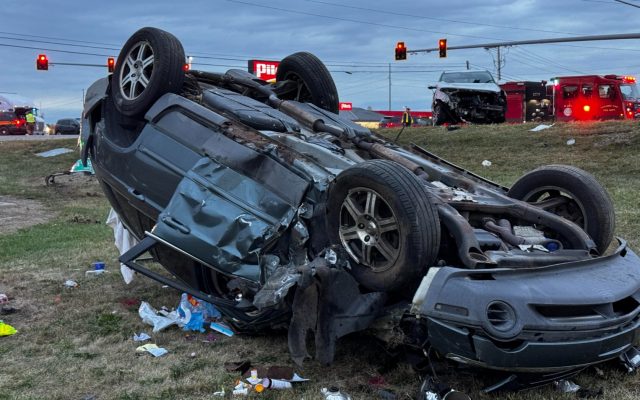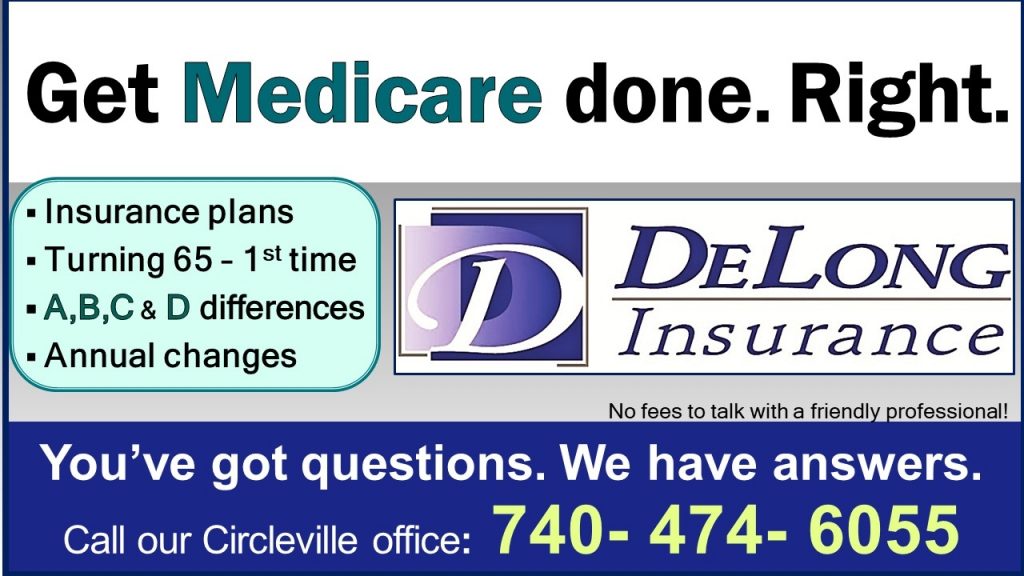 Pickaway County – Two people were transferred to hospitals one by helicopter after a serious crash on US-23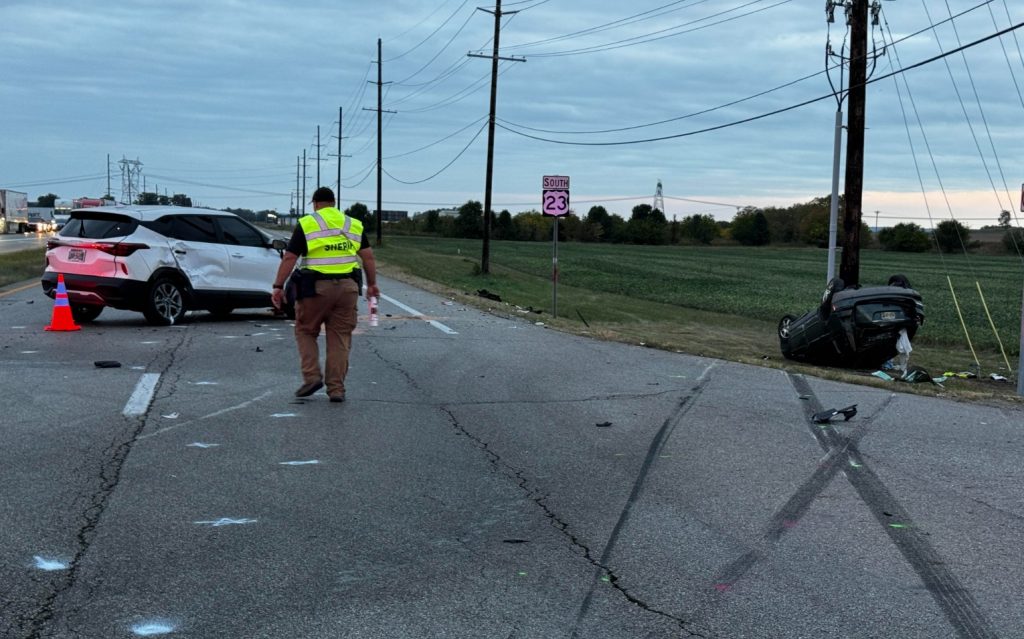 According to Pickaway County law enforcement around 6:30 pm, they were called to the scene of a two-car crash at the intersection of Dupont Road and US-23. The Blue SUV was heading southbound on US-23 and the white Kia was turn off Dupont road when the vehicles collided. The Kia spun in the roadway and stopped in the middle of the southbound lanes on 23 and the Blue SUV left the roadway on the right side and overturned into the ditch just north of Dupont road.
The driver of the Blue SUV was transported by med flight with serious injuries to Grant Hospital, and the Driver of the White KIA was transported to Adena hospital. There were no passengers.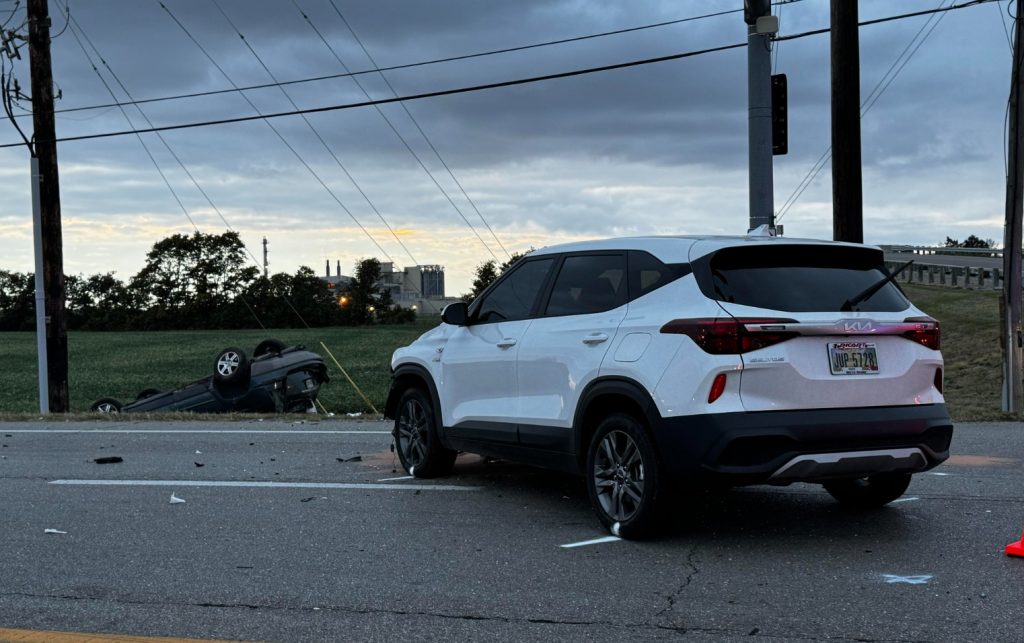 The roadway was shut down in the area for hours while Pickaway County reconstructed the crash.