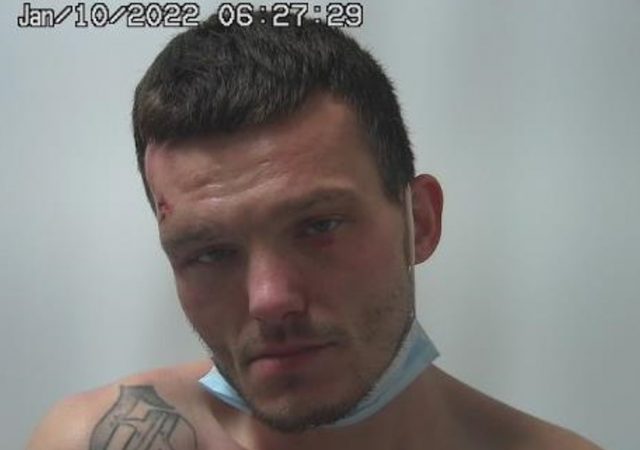 MADISON – The Madison County Sheriff's Office would like to announce the conviction and sentencing of Daniel Collins for Aggravated Robbery.
On January 9, 2022, Daniel Collins entered the BP Station at State Route 56 and Interstate Route 71 with a loaded rifle and attempted to rob the clerk. The clerk, Raj Patel, fired a single shot at Collins missing him, Collins fled out the front door. Madison County deputies spotted the suspect vehicle on US Route 62 around Mt. Sterling and attempted to stop it. A pursuit ensued and with the help of Ohio State Patrol Aviation, the vehicle and Collins were found in a wooded area. Collins was subsequently arrested.
Today, Common Pleas Court Judge Eamon Costello sentenced Collins to a prison term of three (3) years on a gun specification, and eight to twelve (12) years for the Aggravated Robbery. The case was investigated by the Madison County Sheriff's Office Investigation Division and prosecuted by Madison County Prosecutor Nick Adkins and Assistant Prosecutor Michael Klamo. The Madison County Sheriff's Office would like to thank the Ohio State Highway Patrol Aviation Unit for their assistance in this case.