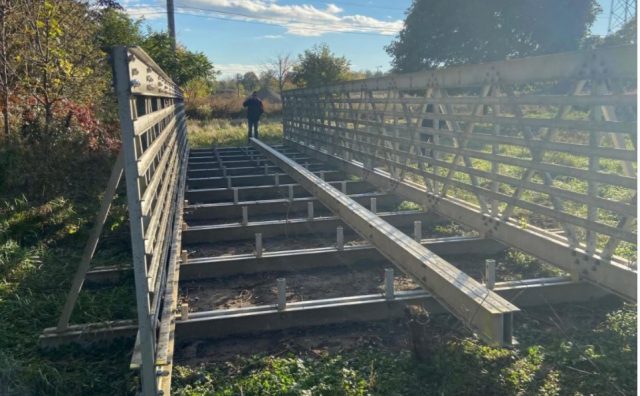 AKRON – Police have made an arrest after someone stole something unique last and very large in December.
Akron police reported that a 58' long, 10' wide, & 6' high bridge was formerly installed at Middlebury Run Park, disappeared overnight. The bridge had been moved from its previous location and was being kept in a field close to a corporation until it could be reused.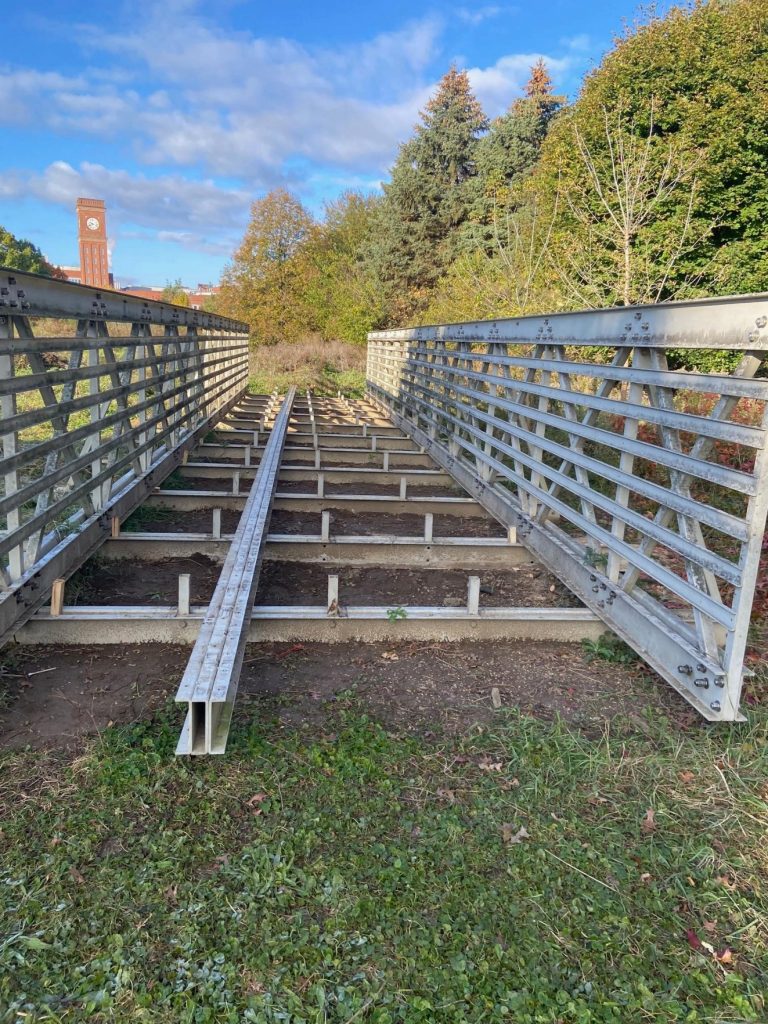 Police reported that one-day decking was removed from the bridge and then a week later the entire structure was gone.
After several weeks of investigations developments came a county over where police converged on a property in Medina County and conducted a search warrant. During a search of the property, the bridge was found partially disassembled.
Detectives discovered that David Bramley, 63, who formally worked in the Akron area, paid a local trucking company for crane service. The crane was later used to place the bridge on and off a vehicle that transported it to the Medina County property.
Bramley, 63, of Sharon Township in Medina County, was identified as a person of interest in the case and charged with Felony Theft (F4)