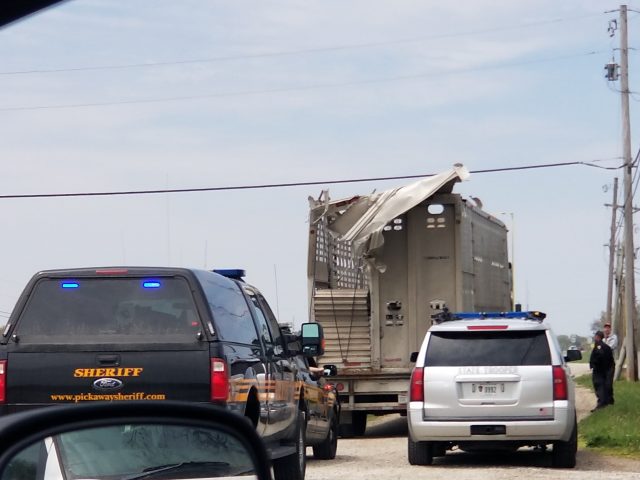 Circleville – Around 1 pm a semi livestock tractor trailer made contact with the bridge on North court street just before the us-23 ramp.
The Schmitmer Farms measured 14 feet tall, and the bridge was 13 foot 8 inches marked on the underpass on both the North and Southbound sides according to law enforcement at the scene.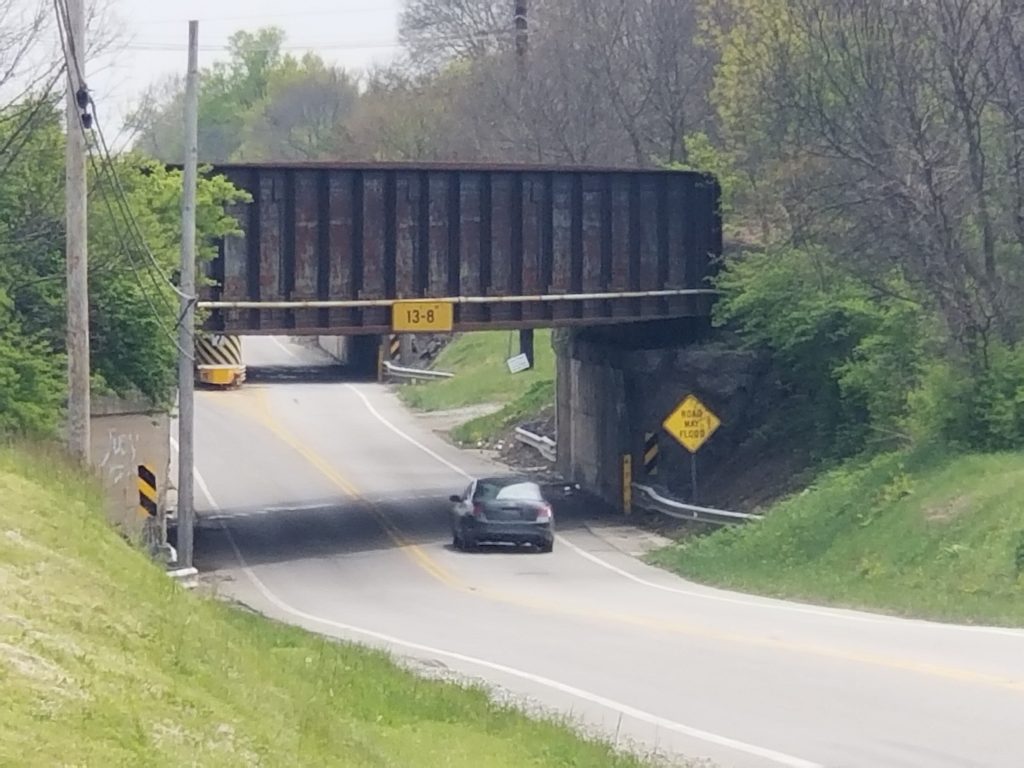 Law enforcement said that they measured both the underpass and the trailer and confirmed that the underpass is marked correctly and not low due to any construction.
The driver was not injured in the crash, and no livestock was in the trailer at the time of the crash.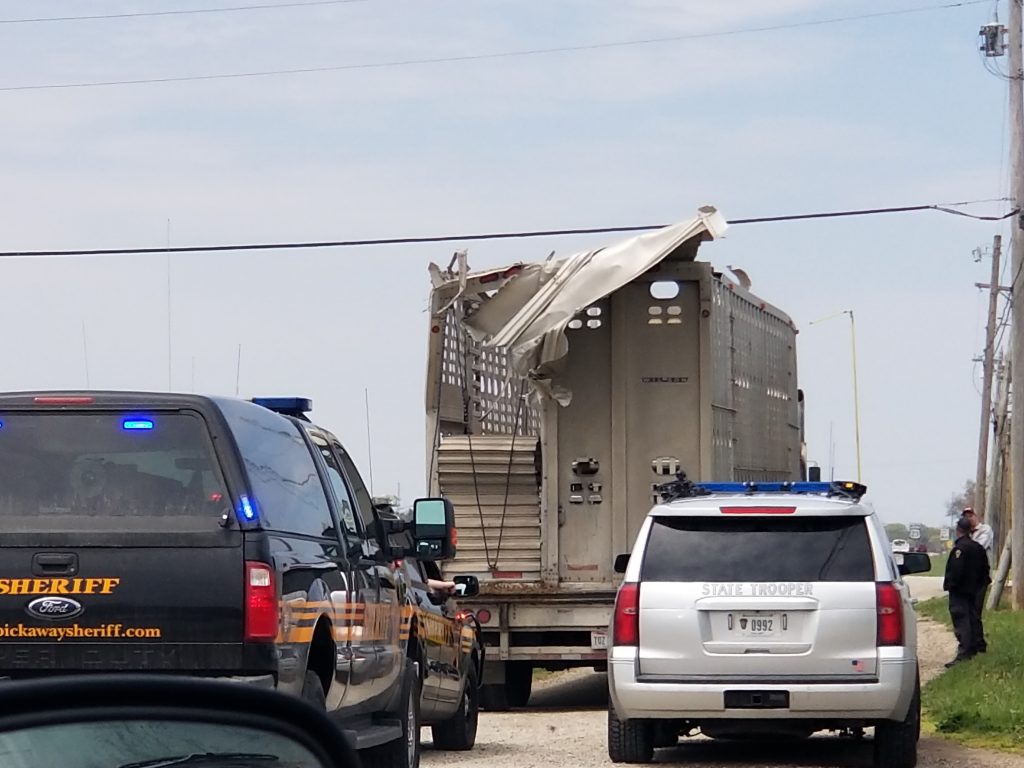 The CSX guy said that aluminum trailer was no match for the heavy steel and cement construction of the bridge and showed no damage.