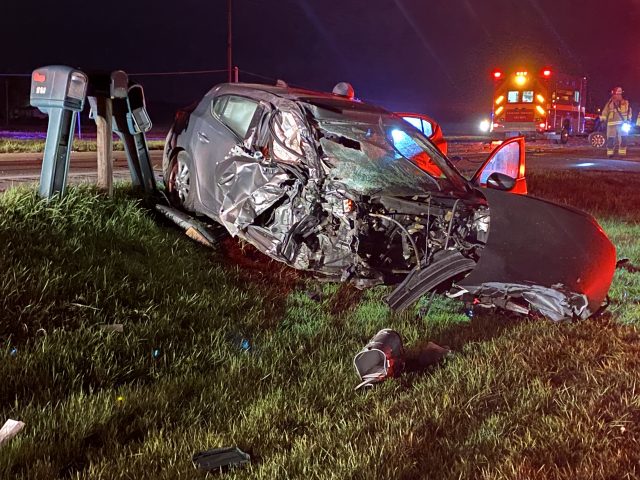 PICKAWAY – Two people were injured in a three vehicle wrong way crash on US-23 in Pickaway County last night
Scioto Valley wrecking service from here in Circleville was called to tow a vehicle from a high-speed chase with Pickaway county around 1:45 on April 24, 2021.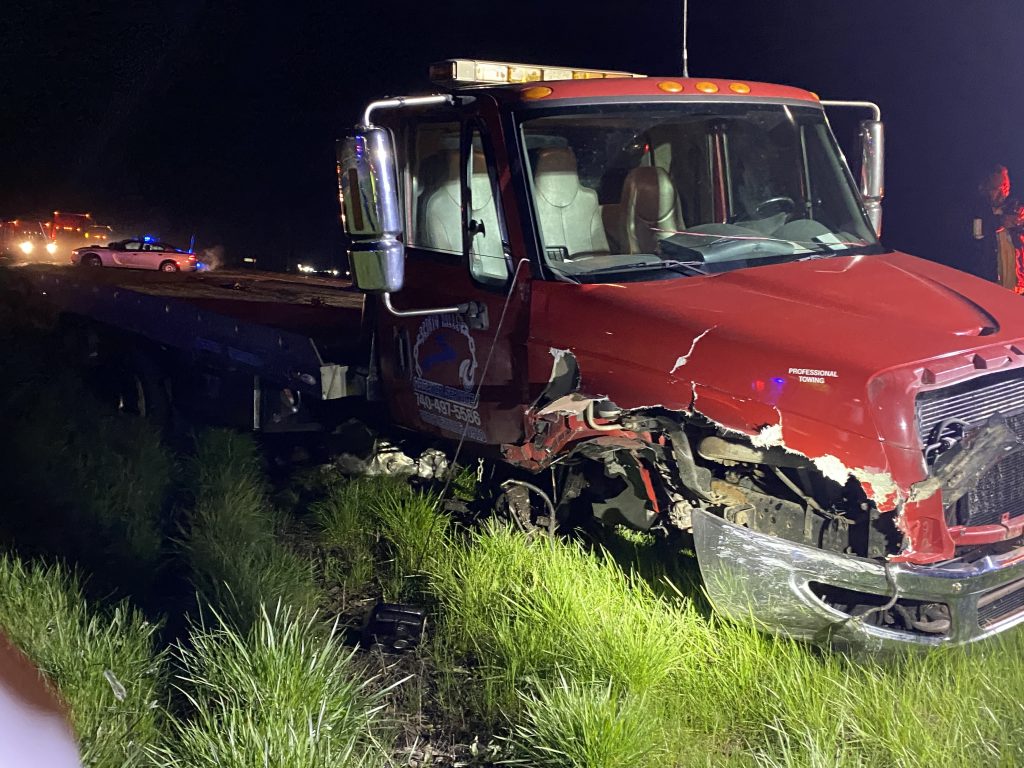 According to Law Enforcement on the scene, a red tow truck was heading Northbound on Us-23 in the area of Hagerty road when it was struck by a Silver Mazda3 heading southbound in the Northbound lane at a high rate of speed. After the tow truck and the car collided it spun out and hit a tanker semi-truck that was also driving Northbound in the slow lane. The two trucks came to rest in the median, the Mazda came to rest on the east side of the highway.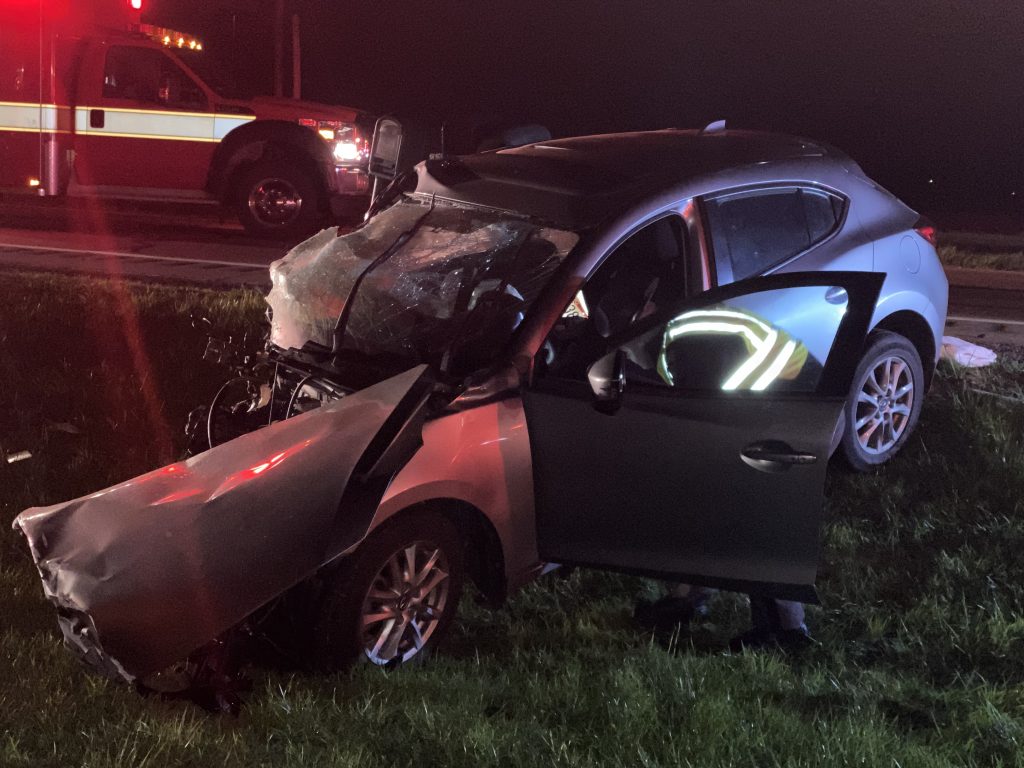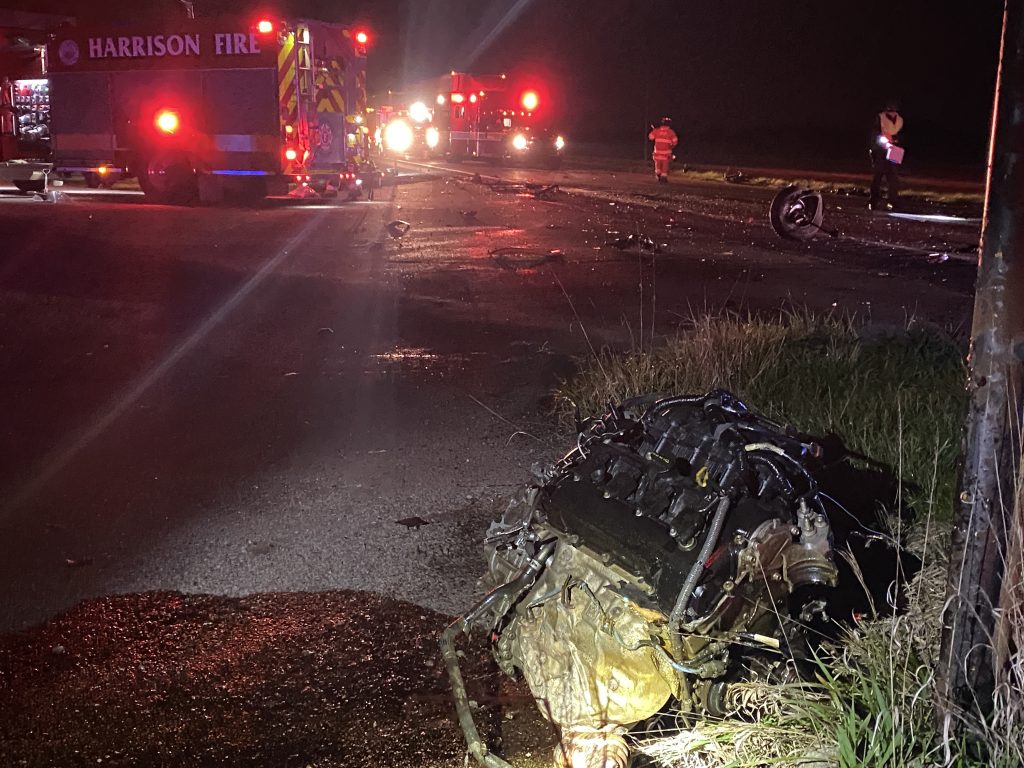 Two men inside the Mazda were injured severely, one was removed by people at the scene the other was removed by first responders that arrived on the scene around 2 am. Both men were taken to critical care hospitals in Columbus Ohio by first responders. The driver of the tow truck remained on scene and helped move his own truck with another tow truck. The driver of the semi was uninjured.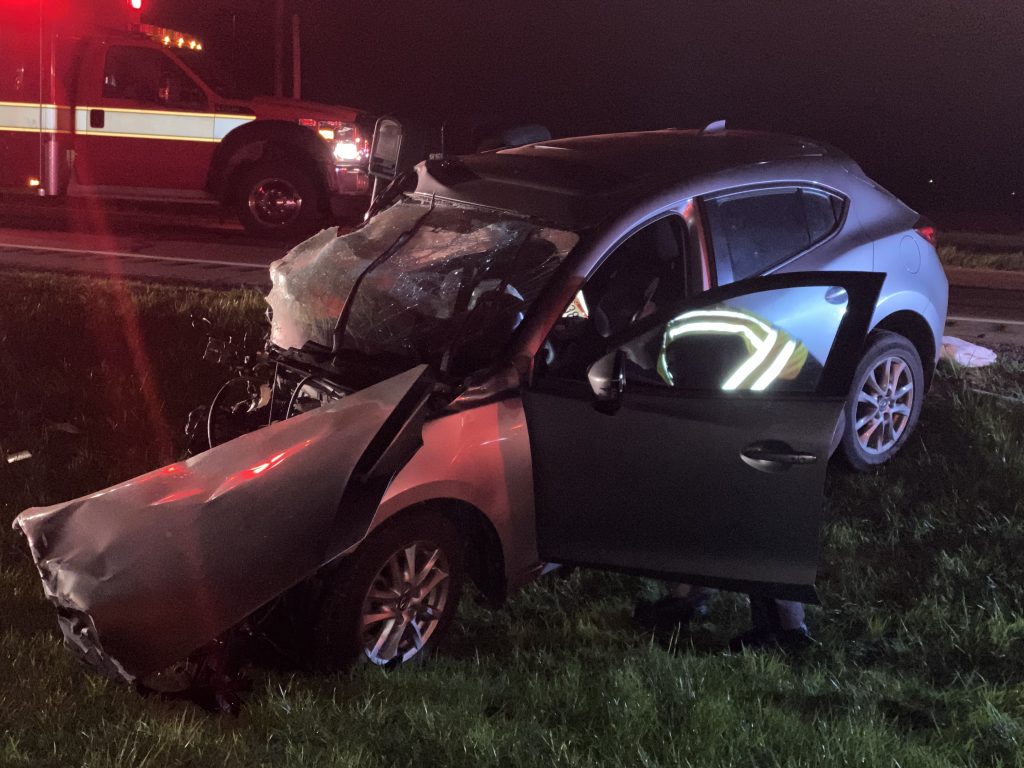 According to Law Enforcement impairment is a possible factor in the cause of the accident for the driver of the Mazda.