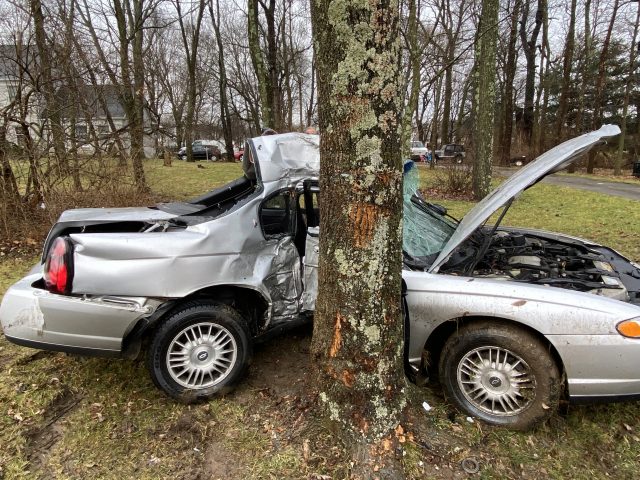 PICKAWAY – A single vehicle crash occurred at the intersection of Stoutsville Pike and Trimmer Road around 1:25 pm on December 29th, 2019.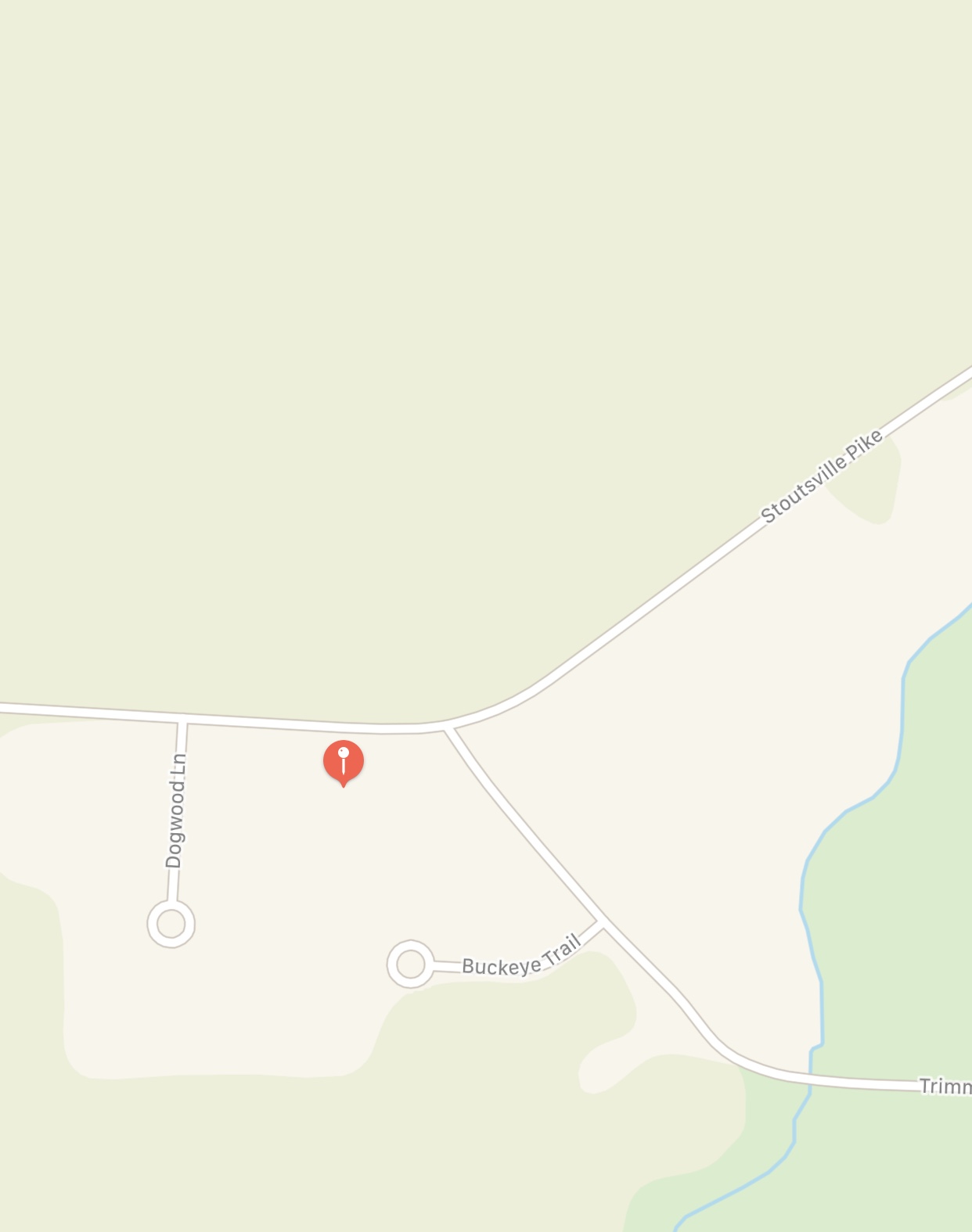 When First Responders arrived at the scene they reported a single vehicle crash with one occupant a 16-year-old boy who was entrapped in the vehicle. After about fifteen minutes of work the fire department was able to extricate the boy with use of power tools like the jaws of life. He was transported by Local EMS Ambulance to Children's hospital after Sheriffs checked on Air Helicopters that refused any transport due to weather.
According to the Sheriff on scene the 16-year-old was driving westbound on Stoustville Pike in a silver Chevy Monte Carlo when he lost control of the vehicle just past the corner at Trimmer road. The car spun and slid the roadway on the left side of the roadway. The Chevy then collided with a tree on the property of 7415 Stoutville pike. No other vehicles were involved in the accident. He was wearing his seatbelt at time of the accident.
Owners of the property called 911 when they heard the accident.
Pickaway County Sheriff, Circleville Fire, and Clearcreek Fire were on scene.