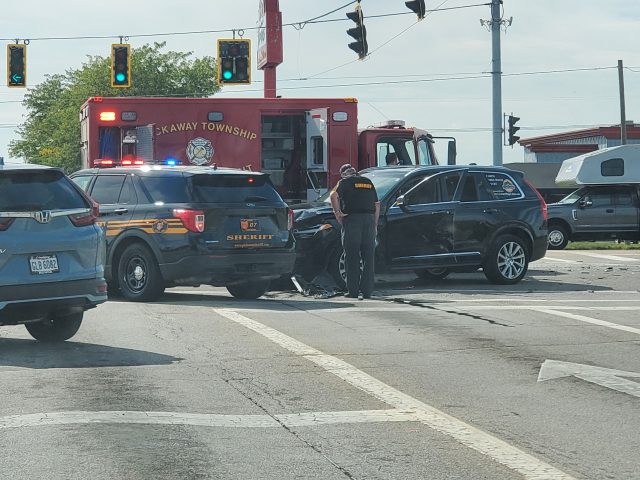 Pickaway – A two-car crash occurred on US-23 in Pickaway County around 4 pm on Friday sent one person to the hospital.
Accoridng to reports the crash occured at the intersection of Sperry road and US-23 Northbound in front of Circleville Walmart.
According to a witness who was driving on US-23 Northbound when the crash occurred, "I was like three cars back and watched it the little black car cut in front of the black SUV trying to beat traffic. After the car crashed it went around and up to the median into southbound traffic."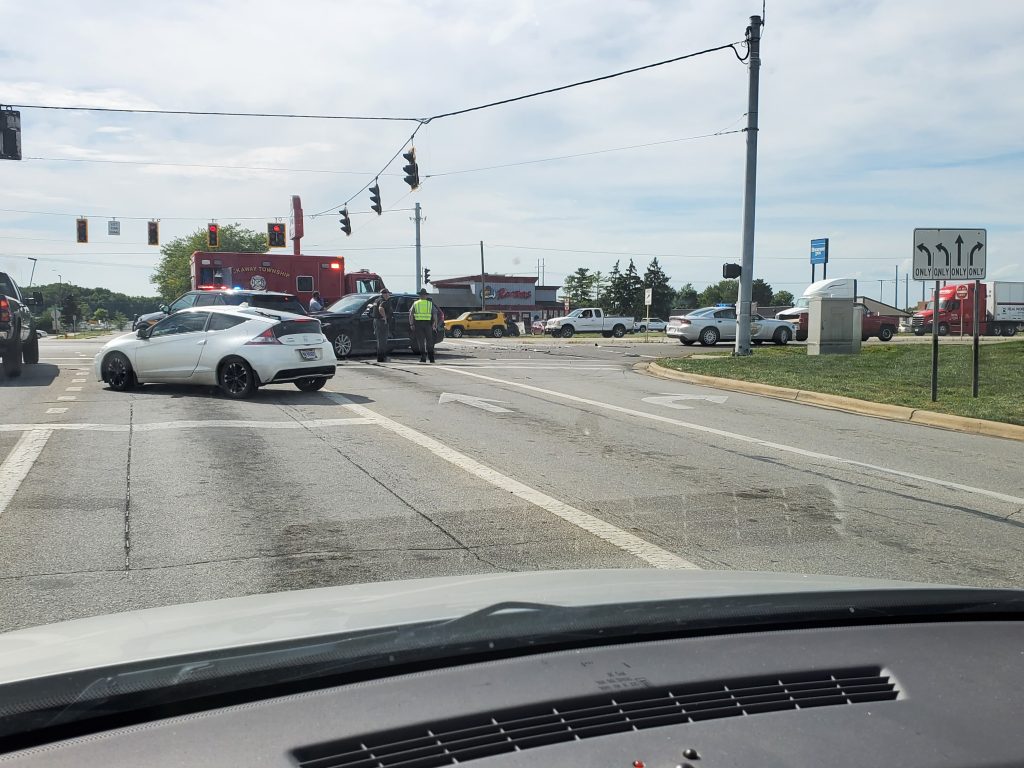 According to law enforcement on the scene, that statement was backed up with evidence that the black car attempted to turn left onto Sperry road and failed to yield to oncoming traffic pulling into the path of Northbound traffic colliding with the black SUV. The black vehicle spun and came to rest in the Southbound lanes of US-23. Both vehicles were disabled and had to be towed from the roadway.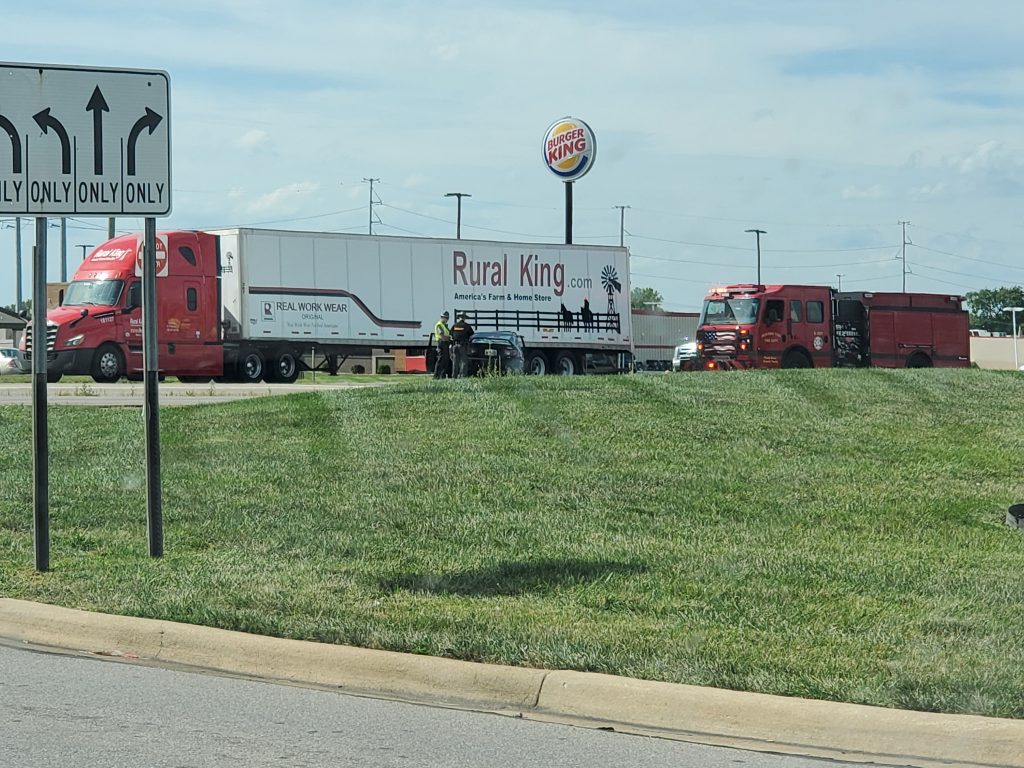 The driver of the SUV was checked on scene and had minor injuries, the driver of the black car also had injuries and was transported.
Pickaway Township, Circleville Fire, OSP, and Pickaway Sheriff's department were on scene.
The roadway was slowed for about 30 minutes both northbound and southbound.